iDubbbz Accuses Ricegum of Hiding from Him after Charity Boxing Match Offer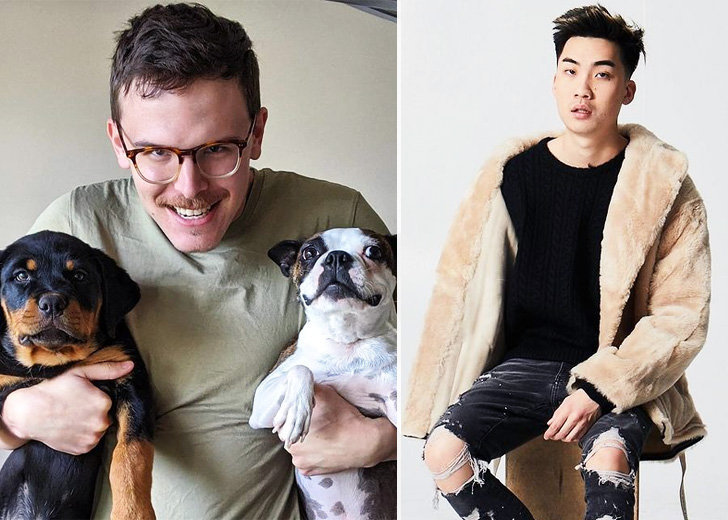 iDubbbz isn't happy with Ricegum at all.
In his recent YouTube video, the YouTuber revealed how Ricegum hid from him after initially pursuing him for a boxing match.
iDubbbz, also known as Ian W. or Ian Carter, said that the fellow YouTuber called him out first for a fight through his videos in 2018. But since Carter claimed he wasn't following Ricegum on social media, he got to know about the challenge a bit later.
"Fast forward to present day, June 2021...Ricegum reaches out to my wife, my precious wife, and you know what he says," the social media star said in the video, unveiling a text message that Ricegum sent to his wife, Anisa Jomha.
The text message read, "Yo tell idubz to fight me. He fell off."
He then said that he agreed to have the boxing match after having a long discussion with his wife. He explained Ricegum even handed over all the responsibility, including organizing the event and speaking with boxing organizers and managers.
iDubbbz also underwent laser eye surgery so that he didn't have to fight with eye lens, which could be a bad option to go with during a fight.
But after finalizing everything, when he tried to contact Ricegum, iDubbbz claimed Ricegum ghosted him and the event organizers. He further revealed that when he eventually replied, he made various excuses to avoid the fight.
"Oh! My neck is sore. He is talking about how it is not enough money. He wants like a million plus dollars," he said, recalling the things Ricegum told him.
Carter bashed Ricegum, real name Bryan Quang Le, for hiding and making stupid reasons, as he said the fellow YouTuber was a loser with zero boxing experience. Additionally, he noted Ricegum was not even famous for claiming such an outrageous amount for a charity boxing match.
He further revealed,
Ricegum was going to earn more than anyone else [from the match], okay. I am not taking a salary on this boxing event. My earnings are going to pay all the other fighters and for charity. So Ricegum would be earning the most, hands down. Yet, he still whipping out.
Meanwhile, Ricegum also released a statement via Drama Alert's KEEMSTAR, where he claimed he was not interested in boxing with iDubbbz.
"I thought iDubbbz would grow up and be more mature, but he's on the same childish energy, still making YouTube videos," he said in the statement.
In the wake of the hour, iDubbbz — in the previous video — invited other fighters to join the charity boxing event. He even named Dr. Disrespect for his list of content creators he'd be willing to fight while joking he would "break his little scrawny legs in half."
Dr. Disrespect later read out the invitation aloud after one of his live audiences made him aware of the open boxing challenge. But in response, he said, "Who?" implying he was unaware of who iDubbbz was.
Besides, iDubbbz has given out his email address in the video's description, asking to email him if they are influencers and wanted to get involved in the charity boxing event.