Does Dr. Mike Have a Girlfriend? About the Doctor's Dating Life
Dr. Mike is looking forward to being in a committed relationship.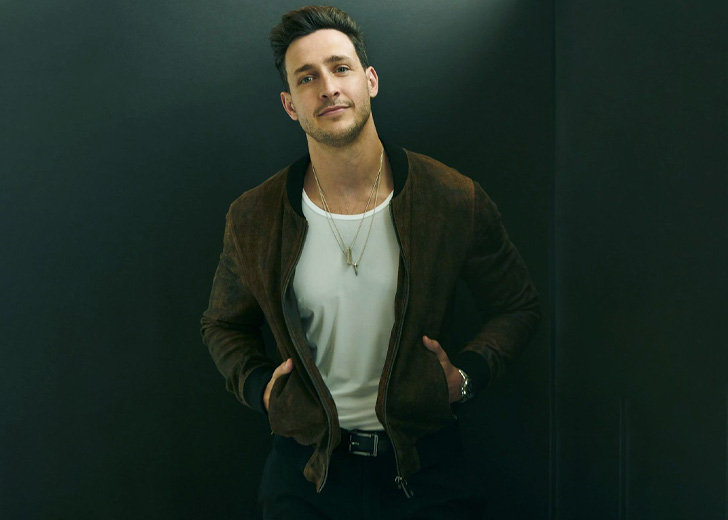 Many have wondered if the "sexiest doctor alive," Dr. Mike Varshavski has a girlfriend and pondered about his dating life in general, he said so himself. 
In a recent Instagram Q&A, the good-looking doctor was asked by one of his followers if he had a girlfriend.
Just as he encountered the question, he laughed and said that this was a question that somehow someone always asked every time he did a Q&A. 
Dr. Mike Apparently Doesn't Have a Girlfriend
Varshavski politely responded that he did not have a girlfriend and was single for the time being. However, he also admitted that he was looking forward to having a serious relationship sometime in the near future. He added:
It's time for Bear [his dog] to get a mama bear.
Despite him being dubbed the Sexiest Doctor Alive by People back in 2015, the doctor has not yet been publicly linked with anyone. He has, however, sparked a few dating rumors. 
Dr. Mike Dating a Former Miss Universe?
For instance, back when People awarded him the title for his appeal, he was linked to Miss Universe 2015, Pia Wurtzbach. He even mentioned her in a tweet back in 2016, where he penned, 
Even though tonight you're giving up the crown, you'll forever be my Miss Phillipines!
The tweet was completed with a tag for Wurtzbach, a come back soon hashtag, and a red heart emoji to cap it all off.
Dr. Mike Was Rumored To Be Dating Jennifer Lahmers
By 2016, he was shipped with the Emmy-nominated journalist Jennifer Lahmers. Rumors say that the two were romantically linked from late 2016 through 2017. The two even made a few appearances on one another's socials in those months. 
Varshavski had a picture of the two of them partying together for a 2017 New Year's Day party on his Twitter handle. 
In a now-deleted post on Lahmers' Twitter, she had shared a snap of Dr. Mike celebrating Christmas in her family home, fueling the rumor mill even more. That being said, neither of them gave out any official confirmation on a relationship. 
Eventually, Lahmers found herself with another doctor, Dr. Jarod Keller, and the two made headlines earlier this year when they revealed that they were pregnant.
About Dr. Mike Varshavski
Varshavski, who is more popularly known by his YouTube stage name Doctor Mike, was born in Saransk, Russia, and only moved to the United States when he was a 6-year-old. But, as he revealed to Fox 5 during an interview, the only three words he knew when he moved to the States were yes, no, and maybe. 
Despite that, he went on to get a medical degree and become a doctor. Not just that, he rose to social media stardom when he started his YouTube channel and began reviewing medical procedures being conducted in popular shows and movies while handing out medical advice to better his viewers' health and well-being. 
As of this writing, the handsome doctor has well over seven million subscribers on his YouTube channel and over 4.2 million followers on Instagram.