Maximilian Mundt on Becoming a Teenage Drug Lord in Netflix's 'How to Sell Drugs Online (Fast)'
'How to Sell Drugs Online (Fast)' is slated to release its third season on July 27, 2021.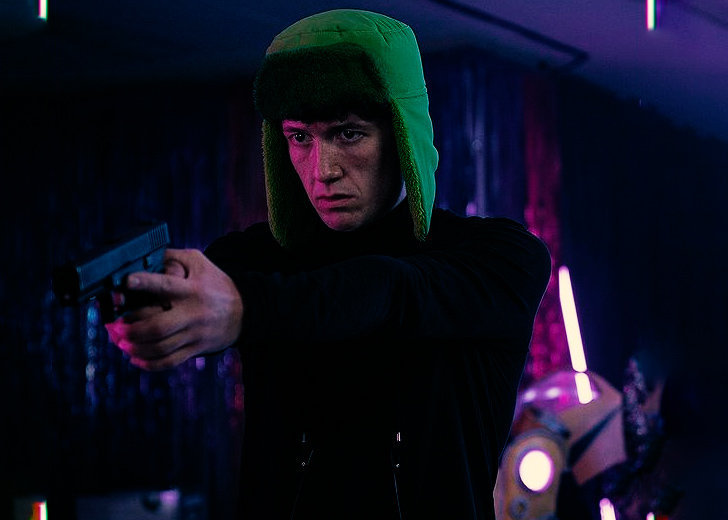 German-Hungarian actor Maximilian Mundt quickly gained worldwide popularity after appearing in Netflix's German-language series How to Sell Drugs Online (Fast).
Mundt portrays Moritz Zimmermann, a teenage nerd, who starts selling drugs online out of his bedroom to impress his love interest Lisa Novak, played by actress Lena Klenke.
But in a surprising twist, his "let me impress my girl" plan takes a different turn, as he soon becomes one of Europe's biggest dealers.
He Met Real-Life Drug Dealer to Play the Role
Now, with the third season of the series slated to premiere on July 27, 2021, Mundt had some things to share on becoming a teenage drug lord, during a recent conversation with Mashable's Entertainment and Culture writer Tanzim Pardiwalla.
For those not in the loop, How to Sell Drugs Online (Fast) centered its main character, Zimmermann, around Germany's most notorious darknet drug dealer, Maximilian S.
In the Mashable interview, Mundt, hence, mentioned meeting the real-life drug lord in person, to be able to portray one onscreen.
"I've met the person the story is inspired off of, Maximilian S, who has the same name as me. That was kind of weird too," he added.
He clarified that only his character in the show was based on anyone real, and all other characters were fictional, written by the writers.
Sharing his experience of meeting his character's real self, he said,
It's odd because he seems very normal than what you expect a drug dealer to look like, he doesn't look like that at all. He looks like a very average guy, blonde hair, blue eyes, very unspectacular. And it was weird meeting him and getting to know that he did this and sold so many drugs.
Mundt Made a Few Changes to His Role
The writers had written Mundt's character, Moritz, to be an emotionally cold person. Mundt was admittedly scared to play such a main character.
Due to that, he recommended the writers change the character a bit; a blend between Jesse Eisenberg, who plays Mark Zuckerberg in The Social Network, and a mixture of some of his own personality.
"Just give him some awkwardness and make him a little weird and sloppy and people will still fall in love with him because he's weird even though he does stupid things," he said in the interview.
That being said, Mundt, who didn't have much context about drugs, had a ball playing the role.
'How to Sell Drugs Online (Fast)' Season 3
How to Sell Drugs Online (Fast) released its first season, consisting of six episodes, on May 31, 2019, on Netflix. It was soon followed by a second season on July 21, 2020.
The series' popularity led the showrunners, Philipp Käßbohrer and Matthias Murmann, to renew it for a third season, too. They officially announced season 3 on July 28, 2020.
The creators also confirmed the recurring cast, including Mundt, Klenke, Danilo Kamperidis, Damian Hardung, Luna Baptiste Schaller, Leonie Wesselow, and Bjarne Mädel would reprise their roles in the new season, with Arne Feldhusen returning as director.
The official trailer for season 3 was released on Netflix's YouTube channel on July 6, 2021.
"No plan. No friends. No MyDrugs. For Moritz, [expletive] is about to get real. Buckle up for season 3," the description read.