'Stop Hate For Profit' Campaign Issues Specific Demands To Facebook In Its Letter
'Stop Hate for Profit' campaign released an open letter to Facebook on July 14, 2020,. The letter was signed by over 100 non-profit signees that are demanding Facebook to "commit to real and systematic changes."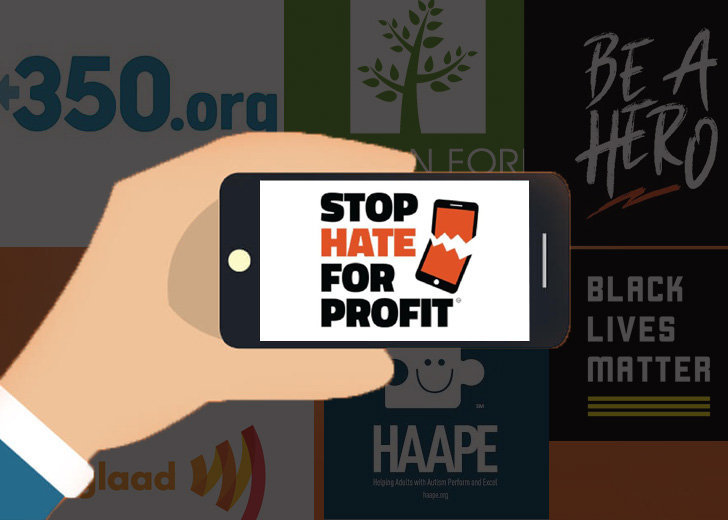 'Stop Hate for Profit' campaign's website has issued an open letter to Facebook CEO Mark Zuckerberg and COO Sheryl calling for regulations and "systematic changes" in the way the world's number one social media conducts its advertising. 
In the letter penned on July 14, 2020, the campaign revealed that "over 100 non-profits, labor, faith-based, and advocacy organizations signed the letter and supported its cause. 
The signees include entities or campaigns such as American Forests, 350.org, Black Lives Matter Global Network, Be A Hero, Asian Americans in Action, Black Lives Matter Global Network, ClimateVoice, CODEPINK, Council for Global Equality, Equal Justice Society, Free Speech For People, Girlstart, and  GLAAD.
Through the open letter, the signatories are demanding Facebook implement a set of specific policies in-action that will prevent "lies in political ads," close down "groups that are associated with violence," and permit "victims of severe harassment to immediately reach a live Facebook representative for help."
The letter is a continuation of the campaign's core "Hit For Pause" strategy that it has been adopting since early July against Facebook advertising policy. Since its inception, the campaign has been supported by over 1000 companies that are temporarily pausing ads on the social media platform.
The campaign alleges that Facebook has "failed" to implement protective measures to stop "cyberhate" and "the spread of hate and disinformation across all its products."
The social media activism campaign was formed by a collaboration of six organizations: ADL (the Anti-Defamation League), the NAACP (The National Association for the Advancement of Colored People), Sleeping Giants, Color of Change, Free Press, and Common Sense. 
The group of six has alleged Facebook of allowing "incitement of violence" against racial justice activists who are raising their voices in support of  George Floyd, Beronna Taylor, Tony McDade, and many others. 

(Photo: Stop Hate For Profit)
Managing Director of Black Lives Matter Global Network, Kailee Scales— one of the non-profit signees of the letter — penned an article titled "Information is Power. Disinformation is Dangerous." on July 8, 2020, in which she alleged Zuckerberg that he had shirked responsibility with his belief that social media companies should not be "arbiters of truth."
"In addressing disinformation, we address the false information deliberately and often covertly spread (by the planting of rumors) to influence public opinion or obscure the truth. We protect our movement, our voices, and our lives from being manipulated and drowned out by right-wing conspiracy theories, foreign agents, and dangerous actors," said Scales.