Inside Heather Rae Young's Healthy Lifestyle and Evolving Career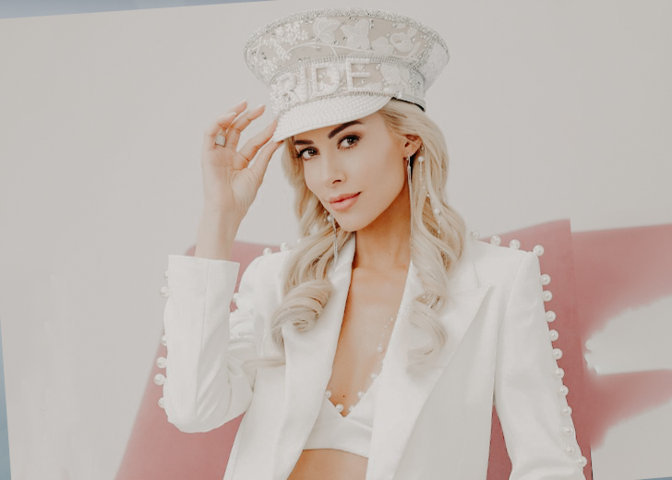 Heather Rae Young is a woman of many talents. She is an actress, reality TV star, model, and a well-known associate in the luxury real estate business.
The Southern California native first rose to prominence when she was named Playboy's Playmate of the Month in February 2010. She continued as a model and subsequently landed a few acting gigs.
But her big break came when Young was cast in Netflix's reality television series Selling Sunset in 2019.
Her popularity in the show even made her one of the most Googled cast members of the series, created by Adam DiVello.
While the reality star has such an interesting backstory, many of her followers are unaware of that part of her life.
Hence, we have piled up some fascinating details about Young, including facts about her weight loss, diet, and plastic surgery rumors.
Heather Rae Young Movie and Modeling Career
Young, who is 5 feet 7 inches tall, reportedly started modeling when she was 18. The diva, now 33, posed for the Playboy Playmate in her early 20s. She later worked on campaigns with Carrie Amber lingerie, DOS Eyewear, and more.
She also tried her hands on films and has nine acting credits to her name, according to IMDB. Her initial acting project dates back to 2010 when she appeared as Tina in an episode titled 'The Baby' of the TV series 'Til Death.
In the following years, Young appeared in the films such as Chillerama, Christmas in Compton, Mafia, The Internship, and Love in the Time of Monsters.
Her most recent acting project is The Malibu Tapes [working title: Malibu Horror Story], which is currently in the post-production stage.
Heather Rae Young's Plastic Surgery Rumors
Since coming to the spotlight with the success of Selling Sunset, her viewers have spotted drastic changes in her appearance.
According to Screen Rant, Young debuted on Netflix's reality show in March 2019 with natural-looking lips. But in August, her lips looked quite fuller and unnatural when she posted a picture on her social media.
The speculations of her having lip fillers have gone alongside rumors of her being under the knife.
Christine Quinn, one of the show's stars, even claimed it once that none of her female co-stars in the show had real breasts, including herself.
On August 12, 2016, Young announced through Twitter that she worked closely with plastic surgeon Dr. Tsai as his surgical coordinator. That tweet also made her fans more curious to know if she had any surgery before appearing on Selling Sunset.
But despite the rumors and considerable discussions about her alleged plastic surgery, Young is yet to comment on the matter.
Heather Rae Young Loves Her Fitness Regime
Speaking with Women Fitness magazine in December 2016, the real estate agent shared that her everyday fitness regime made her happy. She explained she had never looked at fitness "like….ugh I have to workout today."
"I get excited to do it. Right now I do a strength training HIIT class 3-4 times a week. And on the days in between I run 3-4 miles," she added.
Young, who celebrated one year of being engaged to Tarek El Moussa in July this year, married her fiance on October 23, 2021, after 14 months of planning.
She also regularly shares her healthy vegan recipes, diet updates, and skincare routine through Instagram stories.  
It is believed her health consciousness and fitness efforts have not let her experience excessive weight gain or weight loss to date.