Big Meltdown on 'Flip or Flop' Set: Inside Tarek El Moussa and Christina Haack's Feud
Tarek El Moussa lashed out on Christina Haack on the set of 'Flip or Flop' for smoking toad venom before meeting her new boyfriend.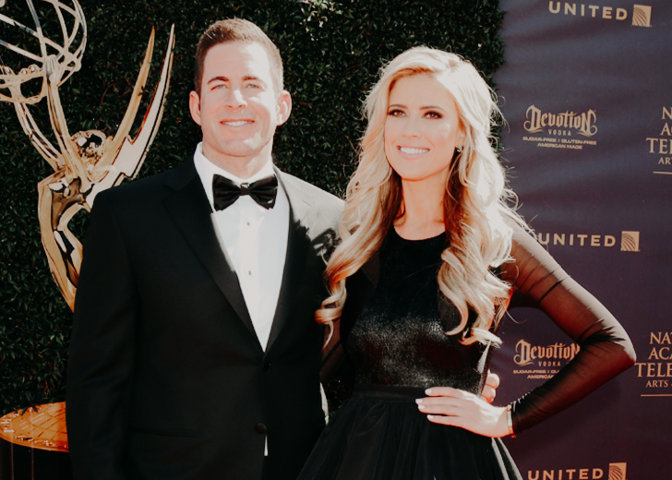 Tarek El Moussa had a meltdown on the set of Flip or Flop. The HGTV series star reportedly flipped out on his ex-wife and co-star Christina Haack.
The incident took place on July 14, 2021, when Moussa didn't like the way Haack signaled that she and the crew were ready to shoot.
TMZ reported El Moussa lost his cool and called Haack a "washed-up loser" who found success because of him. He also compared her to his current fiancée, Heather Rae Young, saying his current partner was hotter and richer.
The outlet also added that a source revealed this wasn't the first time such an incident had occurred on the set of Flip or Flop.
El Moussa's anger reportedly stems from her recent admission to smoking the venom of a Bufo toad before meeting her new boyfriend, and his concern for their two kids together — daughter Taylor Reese and son Brayden James.
Haack's New Boyfriend
Following her split with El Moussa in 2018, Haack moved on with TV presenter Ant Anstead, tying the knot in December 2018. A year into their marriage, the duo welcomed son Hudson London Anstead in 2019.
Unfortunately, their relationship didn't last long, and they announced their separation in September 2020 through Haack's Instagram.
Shortly after, Haack went public with her relationship with her new boyfriend, Joshua Hall, in early July 2021. She took to Instagram to break the news, also talking about her smoking the venom of a Bufo toad, which led to El Moussa's recent eruption.
I met Josh when I wasn't in a state of fear or fight-or-flight… I had taken time off social, hired a spiritual coach and smoked a Bufo toad (which basically reset my brain and kicked out years of anxiety in 15 mins).
Haack also made another post recently where she called Hall her "Ride or Die."
El Moussa And Haack
El Moussa and Haack got married in 2009 and welcomed their first child together, Taylor Reese, in 2010. Both their marriage and TV show were doing exceptionally well until he was diagnosed with thyroid and testicular cancer in 2013.
Long hours of filming coupled with the stress of cancer started putting a wedge between them. The problem in their relationship was exacerbated later when they tried to expand their family through IVF, resulting in two failed attempts and a miscarriage.
El Moussa and Haack gave birth to son Brayden James in 2015, but their marriage had already started falling apart.
The pair tried counseling but did not get good results out of the sessions. Ultimately, they filed for divorce in 2017 and their marriage was dissolved in January 2018.
Even after separating, Haack and El Moussa continued their show, Flip or Flop, just like they had before. They also co-parent their two kids.
El Moussa has since moved on with Rae Young. The two got engaged on July 25, 2020, on the day of their first dating anniversary. Their engagement was covered on the October 8, 2020, episode of his show Flipping 101.