About Hazel-E's Parents — Her Mother Created A Difficult Environment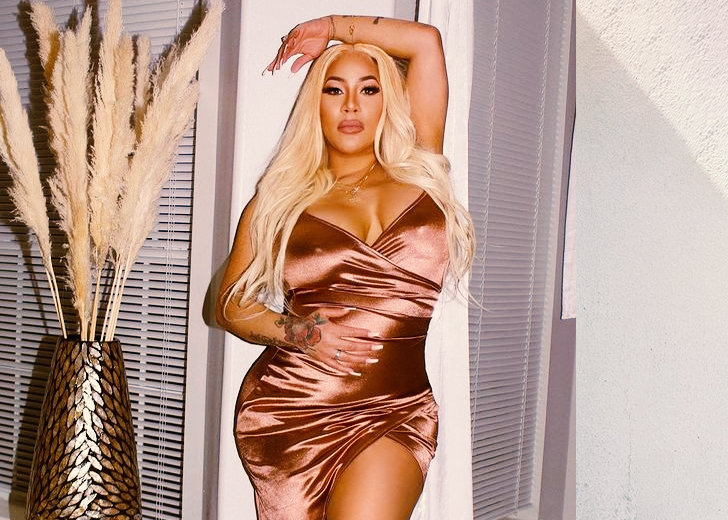 Hazel-E, born Arica Tiffany Adams, is a renowned TV star and rapper, mainly known for being one of the original eight cast members of the reality television show Love & Hip Hop: Hollywood.
Originally from Cincinnati, Ohio, she was raised in Houston, Texas, by an African-American mother and Puerto Rican father. She belongs to a military family.
In April 2018, Hazel appeared on the famous self-help series, Iyanla: Fix My Life, where she revealed that she didn't have a memorable childhood — and held onto her childhood trauma till the present day.
Hazel-E Admits Her Parents Didn't Provide Her Any Help
In the episode, the reality star admitted that she was sexually violated as a child, while her mother claimed she was not aware of any such incident.
"The black girls," Hazel said, revealing she was abused by them.
To that, her mother reacted confusingly, saying, "Girls?"
"Wait a minute. OK, now they are black," the show's host Iyanla Vanzant said, interrupting the mother-daughter duo's conversation. She then asked Hazel if they harassed her because they were black.
The TV star immediately replied, "In my brain, that's what I go back to."
During the conversation between the three, Hazel's mother claimed she was unaware of the situation at first. Later, she stated that she handled her daughter's problem with her spouse [the reality star's dad] but somehow didn't provide any help to her daughter — while Hazel was traumatized by the sexual assault.
Hazel-E Was Hit by a Man When She Was Young
In an episode of another reality show, Marriage Boot Camp: Hip Hop Edition, in August 2020, Hazel continued to share her childhood trauma while sitting alongside her husband, De'Von.
This time, her emotional story was narrated by a little girl who revealed that the famed star was hit by a man while trying to protect her mother. She said it was not her dad since she lost him at a very young age.
"No, he died. I don't remember him at all," she said of her father. She further talked about the incident, saying, "I tried to help my mommy but I couldn't save her. I'm never gonna make the mistakes she made. I'm gonna stay in control for everything."
After the little girl portrayed her story in front of her castmates, Hazel emotionally stated that was the timeline of her childhood. She further added, "...and why that makes me think that way towards men now."
That said, the television star probably has left her past behind and now relishes a happy family life with her husband and daughter. She has been married to reality star De'Von since October 2019.
The couple welcomed their first baby, Ava Dior, in June 2020 and later announced the news in the media. The family of three is regularly seen together on social media at present, showing their happy family life.