Spiritual Teacher Iyanla Vanzant on Healing after Losing Her Daughter and Ending Her Marriage
Iyanla Vanzant is one strong woman.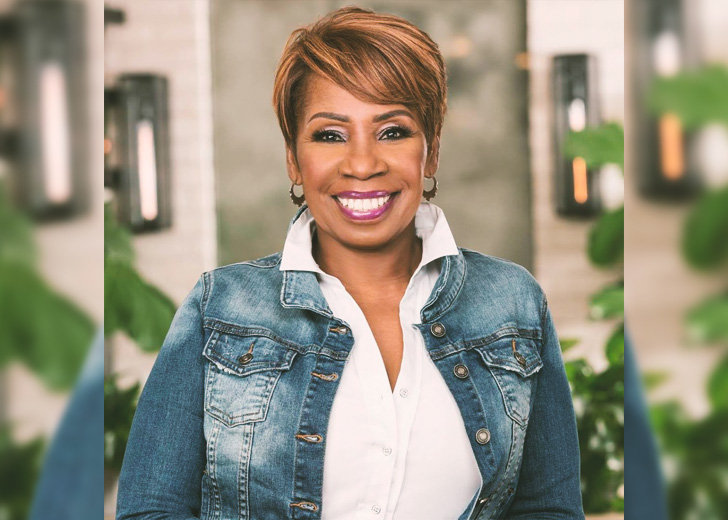 Everyone is fighting their own battles that others know nothing about. Similar is the situation with Iyanla Vanzant, a spiritual speaker, author, life coach, TV personality, and lawyer. 
She is best known for her appearance as a relationship expert on The Oprah Winfrey Show and as the host of Iyanla: Fix My Life.
She is also known for her books like Faith in the Valley: Lessons for Women on the Journey to Peace, Acts of Faith: Meditations for People of Color, and Peace from Broken Pieces: How to Get Through What You're Going Through, among others. 
Unfortunately, life has not always been easy for her, and she has gone through many tragedies. But, regardless of how traumatic her experiences were, she has been open about them. 
From an abusive spouse and divorces to losing her daughter, the spiritual therapist has shared it with her fanbase. 
Iyanla Vanzant's Tragedies and Healing Process
Once Vanzant was on top of the world - she had a lovely marriage, a beautiful daughter and grandchildren, book deals, and a talk show on the Oprah Winfrey Network (OWN). However, it all came to an abrupt end when she started losing it all one by one. 
Now, Vanzant is recovering from her traumatic incidents and starting over by coming back from the brink. The spiritual speaker survived an abusive relationship when she was young. 
She married her first husband, Charles, in 1973 and had three children with him - Gemmia, Damon, and Nisa. Charles repeatedly abused her, which had become normal since she grew up in an abusive environment. 
She discussed her abuse and coming out of an abusive marriage in an episode of Iyanla: Fix My Life. Vanzant said that when Charles mistreated and abused her regularly, she never spoke out.
She also claimed that her husband became so enraged one day that she attacked him with a knife in self-defense and escaped with her three children. Eventually, Vanzant could make out alive out of the marriage after their divorce in 1979. 
Her second marriage was with Adeyemi Bandele in 1997, which fell apart while she was still on The Oprah Show, giving relationship counseling.
She used to advise on various issues, but she crossed the line one time when she pushed her personal relationship into the limelight. Vanzant made an off-the-cuff remark during an episode taping that severely ruined her relationship.
She reacted with an example of her own when a man in the crowd commented women don't pick a man based on appearance but money. She stated her spouse did not have any money, but she still loved him.
Despite her husband's claim that the comment did not affect him, it did. After that, many more problems in her life came to the surface. So they did the best thing they could do - part ways.
The pair got divorced in 2007, and this harmed Vanzant's mental health. She felt like a fraud since she could not save her marriage despite being a relationship coach. 
Vanzant had still not moved on from the death of her oldest daughter. Gemmia was diagnosed with a rare form of colon cancer on September 11, 2002, and the doctors were skeptical about how long she would survive.
Vanzant was sure that her daughter would fight and win the battle, but unfortunately, Gemmia died on December 25, 2003. The spiritual therapist had a hard time surviving the failed marriage and death of her daughter. 
As a result, her mental health deteriorated daily to the extent where she thought that suicide was an easy way out of her situation. She took Gemmia's leftover pills and a "pink pearl-handled pistol" and contemplated what to do next. 
The only thing that stopped her from committing suicide was her grandson. She thought it would ruin her grandson's life if she were not there, and he would be devastated. 
Along with failed marriages and losing her daughter, Vanzant was on the brink of bankruptcy. Gemmia's medical bills, paying mortgages, paying her employees' salaries, taxes, and other miscellaneous bills had taken a toll on her bank account. 
Similarly, her show, The Iyanla Show, was canceled after one season. In addition, Vanzant had no income and was financially unstable. However, looking at how serious her situation had become, Vanzant dug herself out of the hole of depression and started making amends. 
She made amends with Oprah Winfrey and got a new show, Iyanla: Fix My Life. In addition, she wrote books, especially Peace from Broken Pieces: How to Get Through What You're Going Through, which helped her get over her tragedies. 
With this, Vanzant started her healing process and has now become the strong woman that she is.