Hazel-E Is Getting Plastic Surgery to Fix Her Breasts as Husband's Anniversary Gift
"My family is literally traumatized from Turkey," Hazel-E said about her last surgery.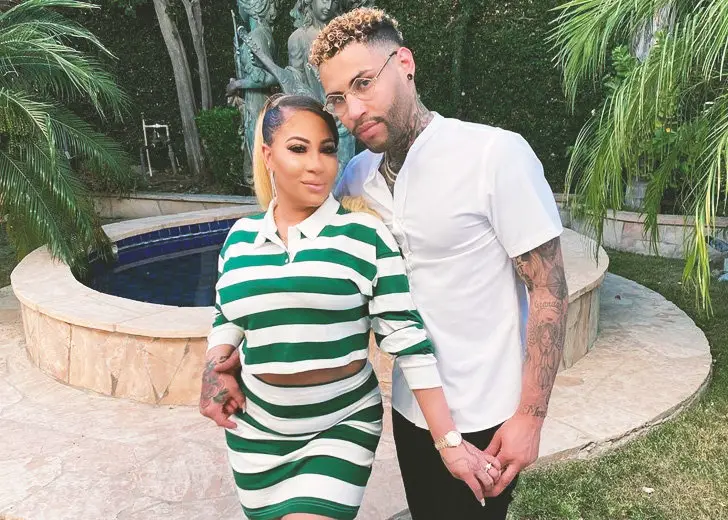 Hazel-E, whose real name is Arica Tiffany Adams, is all prepped to get under the knife once again.
On October 12, 2021, the rapper's husband De'Von Waller took to his Instagram to announce that Hazel-E would be getting another plastic surgery — precisely breast implants — very soon.
Hazel-E's New Plastic Surgery
The surgery is an attempt to fix her previous "botched" breast implants surgery procedure in a clinic in Turkey that resulted in some serious complications, including loss of her breasts. In addition, the surgery package was a gift from him to her for their second wedding anniversary.
"@hazelebaby pack your bags!" Waller wrote in his caption. "The flights are booked recovery villa @plastiquespahouse is locked in for your surgical revision @305plastic_surgery with @drjulioclavijo_plasticsurgery . Thank you @surgery411gangmain for organizing every detail of this revision for my wife."
The post included a clip and a note where he also explained how he came across the idea of gifting her a plastic surgery package. He first wrote that he had vowed always to have her back two years ago and that there was nothing he wouldn't do for their family.
He continued to add that despite their good relationship, the couple went through a lot with him especially seeing her overcome the problems graciously and come out even stronger.
In between those thoughts, he sought the best gift he could give to his wife, and in the end, he ended up choosing a recovery plastic surgery, led by proven surgeons, so that her bad breast implants get fixed.
"You deserve the world baby. I love you," he added, concluding his text.
Hazel-E and Fans' Reactions
Impressed with his effort, Hazel-E dropped an emotional comment on his post, writing, "I love you. I just can't even take this all in!"
"Awee. This is actually sweet guys lol. Ya know hazel got her body messed up in turkey and almost died. The fact that he knows that this is what would make her happy and hes doing it for her is so sweet," someone commented, admiring the couple's supportive nature towards each other.
The post, where only a limited number of people were allowed to comment, also received numerous other messages from the couple's close friends and followers.
What Happened in Turkey?
After getting married to her husband Waller in October 2019, and subsequently, welcoming their first baby in June 2020, the family traveled to Turkey in early 2021 to get Hazel-E a "Mommy Makeover."
The Love And Hip Hop reality star opened up about her experience through her Instagram stories in April and claimed that her family was traumatized during their trip and they were canceling all travel plans until further notice. 
"I've got to get my daughter and I back on track, we are both sick as dogs. Give DeVon a mental, physical break," she added.
In another story, she revealed that she wanted her old body back after giving birth to her daughter; hence, she traveled abroad and performed plastic surgery on her body. That said, the surgery was badly done, so much so that she reportedly wasn't able to walk for weeks.
Now, the couple must be hoping for a successful surgery and Hazel-E to get fit and healthy. We, too, wish the best for Hazel-E and the family.