Sukihana Exposes Fiancé Kill Bill and Calls off Their Engagement
Sukihana has called off her engagement with Kill Bill a year after they got engaged.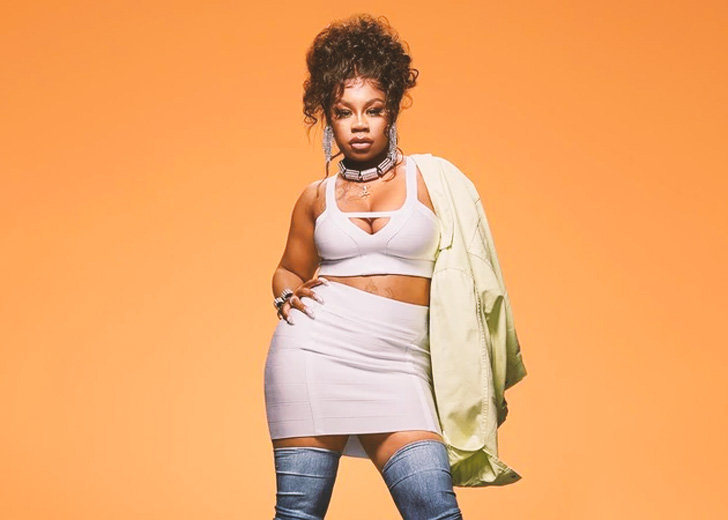 If you are a fan of the VH1 show Love and Hip Hop: Miami, you would recognize rapper Sukihana. In just one season on the show, she was already a force to be reckoned with for her unabashed personality and unapologetic honesty. 
Using her fame from the reality series, she tried to break into the rap scene with her provocative lyrics and videos, and her efforts were met with success. She released her Kodak Black remix, 'Kodak Snack' in 2017, which went viral. 
She also starred in Cardi B's hit 'WAP' video and accumulated a substantial following on OnlyFans. Eventually, she started dating her boyfriend and rapper Kill Bill in December 2019. Unfortunately, not much is known about her boyfriend except that the two have been frequently seen on each other's Instagram. 
And last year, in September, the duo got engaged, Sukihana's boyfriend popped the question during an Instagram live session. The rapper and reality star was in the middle of an Instagram live when he surprised her. Her kids were right next to her. 
Sukihana later took to Instagram to share the good news. But almost a year later, it seems the couple has called off their engagement. 
Sukihana's Break Up
On September 22, Sukihana took to Instagram to announce her breakup with her fiance with a lengthy caption.
She also uploaded a screenshot of a text from her mother where she was seen giving Sukihana the cold, hard truth about her relationship. Her mother wrote that her relationship affected her music career, although some parts of the message were redacted. 
Sukihana echoed her mother's sentiments in the caption, noting that she had to call off her engagement even though it broke her heart, but had to do it for her happiness, kids, and dreams. She wished him the best but could not be by his side anymore as he was hurting her family and career. 
She explained that she loved him even when he had nothing, believed in him when no one did and that together they had accomplished all their dreams. 
She had defended Bill from her producers, mother, and friends until that point, but now they had convinced her enough to leave him. 
She iterated that he would never find someone who loved him as she did. 
Sukihana's Fiancé Puts a Hit Out on the Mother of His Child
As loved up as Sukihana and Bill were on social media, they also aired out their dirty laundry in public. 
Before calling off the engagement, on September 20, Bill was on Instagram live when a confrontation between him and Sukihana ensued. During the heated exchange, the duo must have forgotten they were live as Sukihana made serious allegations against the rapper. 
She repeatedly asked Bill to leave the house, who refused, claiming he had a share of the property. As they continued arguing, Sukihana alleged that Bill had put a hit out on the mother of his child.
You said you hope your baby mama and your son die. Tell them what you did. Tell them the truth. 
Bill denied the allegations. Hopefully, when Sukihana speaks out on the reason for leaving Bill, we will be able to ascertain Bill's denials.