Halsey Accused of Pedophilia after Deleted Tweets about Underage Fans Resurface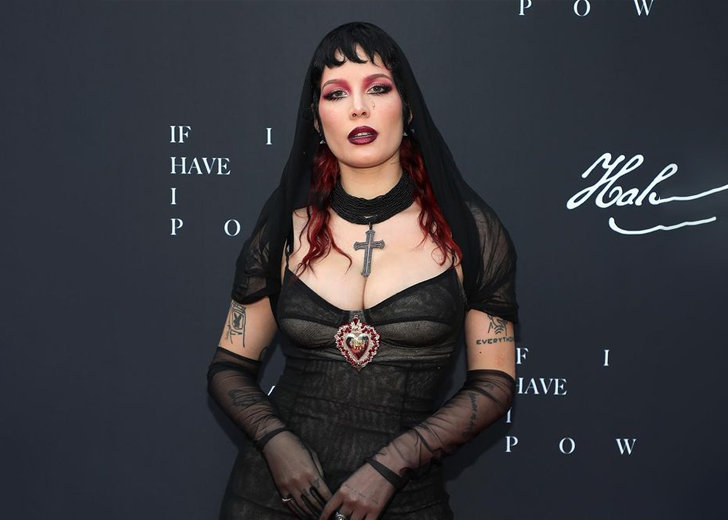 Halsey has now become one of the many people in the entertainment industry who have been accused of being a pedophile.
The songstress, who has a younger fan base, has been accused of behaving inappropriately with her underage fans.
In March 2022, people found her tweets from 2014 where she promised and even did some disturbing acts with her young fans.
This is especially unfortunate for Halsey as there have been a lot of celebrities getting exposed of inappropriate acts, like Maude Apatow and Hailey Bieber.
Halsey Accused of Being a Pedophile and a Predator
In April 2014, Halsey made a tweet that read, "I keep promising underage fans that I'm gonna make out with them. I am SO going to jail."
While the tweet, at first reading, comes off as a joke, a better understanding of the whole context might mean that it was not actually so.
People on Twitter are furious because, according to them, this tweet is a reflection of what she usually did when the tweet was made. Many claimed Halsey kissed underage fans during her concerts.
"this is even weirder bcs they /actually/ kissed underaged fans on tour n the pics r out there," said one user, but refused to post the said pictures and videos for "obvious reasons!"
In another Twitter thread, people claimed she was "110% doing all of this mess." 
Further, they insisted Halsey had kissed fans she met in the streets, many of whom were minors meeting her "specifically expecting a kiss from her." 
In another instance, claims suggest, she also brought a minor onstage during a Weeknd concert and "made out w/kissed them too." 
Photos and clips of these incidents were, again, said to exist in some corner of the internet. 
In another tweet, Halsey confessed to kissing a female fan at a concert.
While replying to another person, she explained, "I called her to the front, asked her if she was single, leaned down for a kiss, and she reciprocated!"
Criticizing this, one user said the person she kissed was a minor and also that Halsey acted like someone who believed being single equated to consent from the person.
Earlier in March, a user posted a video of all these alleged acts of pedophilia. But now, the video does not exist because the account has been suspended.
This isn't the first time, however, that these tweets have resurfaced. These same posts brought Halsey under criticism in November 2019.
Then, people even started the #HalseyIsOverParty trend on the platform, trying to cancel the singer for the predator allegations.

Halsey has been accused of being a pedophile and displaying predatory behavior after tweets from 2014 resurface. (Photo: Instagram)
Her fans defended her in 2019 saying she was just joking around with her fans. One even went so far as to bring in technicalities about the alleged acts.
Another faction of supporters denounced the controversy, saying people were trying to bring her down for something her fans asked her to do. According to them, Halsey had not done these acts in 5-6 years.
These aren't the only outrageous thoughts she has posted on the platform.
In 2018, she went on a rant about how hotels did not provide people of color with their hair-specific shampoo.