Where Is Gina Gershon Today? A Look into Her Life and Career Now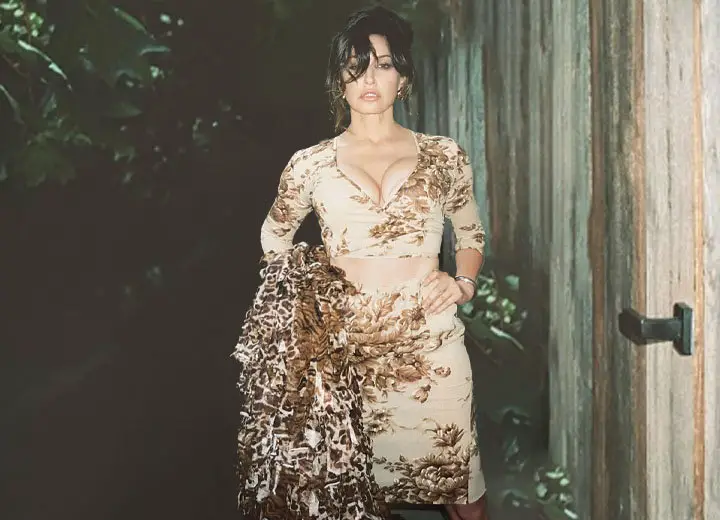 Gina Gershon was all the rage back in the '90s and 2000s. She was often in the news, both for her personal life and her professional endeavors.
Now, however, she has taken a backseat from being a headline maker. She is still very much active in the industry, but only in small capacities.
What Is Gina Gershon Doing Today?
Career-wise, Gershon is still very busy. She is still a part of many big TV shows and movies.
The actress, who has 153 acting credits as of August 2022, has already been a part of three projects this year — Felicita' - La Stagione Dell'amore E Della Solidarietà, Borderlands (now in post-production), and Emily the Criminal, which is arguably the biggest among the three.
She appears alongside Aubrey Plaza in Emily The Criminal, a new movie that is already receiving rave reviews.

Gina Gershon with Aubrey Plaza, her co-star in her new movie, Emily The Criminal (2022). (Photo: Gina Gershon/Instagram)
As for the immediate future, she has three more projects lined up — The Trainer (2023) and Tapawingo, both in post-production, and Love Extreme, which has just been announced. She will appear as Samantha in the latter.
When Gershon is not on movie sets, she is usually busy making her Instagram feed vivid, with posts both about her acting gigs and her personal life.
She posts regularly about the vacation she takes, times spent with her friends and family, nostalgic pictures from her days of old, birthday posts for people she loves, and her pets, especially her cat Louie. Louie could be considered THE star of her Instagram.
Gershon also does human and animal rights activism through her social media, regularly posting news and recent developments on those fronts.
Gina Gershon's Personal Life Now
While Gershon's Instagram covers most of her life and her day-to-day activities, the one thing missing there is information about her dating life.
The actress has had quite the public dating profile, having been linked to people like Bill Clinton, Ralph Fiennes, and Travis Fimmel, albeit some of those were just rumors and even led to legal proceedings in Clinton's case. However, her actual dating history is relatively low-key.
The actress's first publicly mentioned boyfriend was restaurateur Sean MacPherson. They reportedly went out from 1996 to 1999, with no other details readily available.
Then, in around 2011 or 2012, Gershon got into a relationship with her last-known boyfriend, Belgian furniture designer Robert 'Bobby' Dekeyser. They started dating after his wife's death in 2010.
Gershon and Dekeyser maintained a long-distance relationship for most of their time together, and things did not work out. Reports suggest they had broken up by the time January 2018 arrived.
Since then, Gershon has rarely mentioned anything about her love life. And even when she does, it is usually an inside joke between her and her friends.
An example of this was her Instagram post with Griffin Dunne on December 31, 2019. She joked about him being both her ex husband and gay in the caption.
"Once again on holiday with my ex husband @griffindunne and Still madly fond of his new husband Jared," she wrote. "Pictures to soon follow. Ex Relations Can Work! #relationshipgoals for 2020."
Even Dunne's partner, Annabelle Dunne, joined in on the fun, commenting, "It's so amazing how understanding you were when @griffindunne came out of the closet. We all love Jared. But you're still our favorite wife."
In a later birthday post, Gershon called Dunne her "favorite dance partner."
In an interview with The Daily Beast in July 2012, she mentioned her boyfriends had to get Cleo, her cat's approval. Maybe now it is Louie who vets boyfriends for her.