Aubrey Plaza's Irish Background Has Something to Do With Her Awkwardness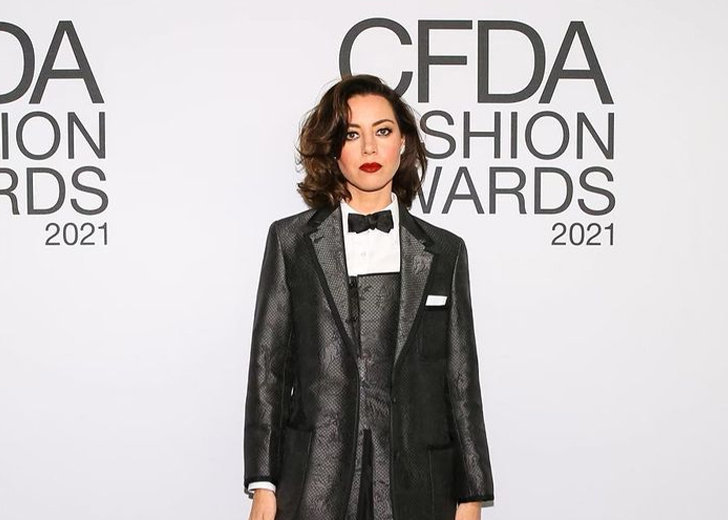 Aubrey Plaza's awkwardness has a reputation of its own. So much so, the famed actress has often been called the queen of cringe comedy. And it is not something out of the blue. 
When told, "I don't know many people from Delaware," she would reply with, "Thank you." While being welcomed at a show, she would bluntly say, "yup!"
In addition, while in an interview, she would warn people something bad would happen and then drink water from the host's mug. 
All in all, Plaza's awkwardness is apparent in all of her whimsical activities, broken English, deadpan voice, and mocking smile. Not to mention her wide eyes that perpetually wander, shedding glimpses of sarcasm. 
Plaza's awkward energy of a teenager that permeates through her personality even when she tries to be serious has undoubtedly caught the attention of millions of fans.
But before it all started, she caught the attention of film directors. 
Aubrey Plaza's Awkwardness Helped Her Career 
Plaza skyrocketed to fame, portraying a misanthropic intern named April Ludgate on the 2014 mockumentary drama Parks and Recreation.
Her character — dry, surreal, painfully sarcastic — resonated with her real-life persona and for a reason. 
The show's co-creator Michael Schur had written the character just for her.
He had met Plaza after a casting director told him she met "the weirdest girl I've ever met in my life." And she was telling the truth.
"Aubrey came over to my office and made me feel really uncomfortable for like an hour," Schur told the AV Club in 2011.
He added that the awkward situation made him want to put her in the show immediately. 
Parks and Recreation ran for seven seasons until 2015 and returned with a special episode amid the pandemic in 2020.
Aubrey Plaza Blames Irish Background for Awkwardness
Plaza reflected on the potential source of her nervousness during an interview on Conan in 2016.
She recounted the filming of Mike and Dave Need Wedding Dates and shared that she wasn't ready to do a musical in the movie. 
In her own words, she had never sung and danced simultaneously. But she was forced to join a singing class and train under a choreographer for the project. 
"That was weird because I, you know, I've never been forced to like record a song and dance before," she funnily mentioned.

Aubrey Plaza talking about her awkwardness with Conan O'Brien in 2016. (Photo: YouTube)
Further on, Plaza shared she did not know what to do with her hands when dancing. When she asked the choreographer, she got "Haven you ever danced before?" in reply. 
Plaza shared that at the moment, she remembered she used to compete in Irish dance competitions as a kid and perform Riverdance.
Riverdance is a dance where your "legs go straight out and your arms just stay at yourself," host Conan O'Brien added. 
And that moment admittedly made her realize she was awkward, probably because of her Irish background. "I was taught at a young age to have no expression," she noted. 
Plaza is Irish from her mother's side and Puerto Rican from her father's side.