MCU Is Breaking Barriers with These 5 Top Gay Marvel Characters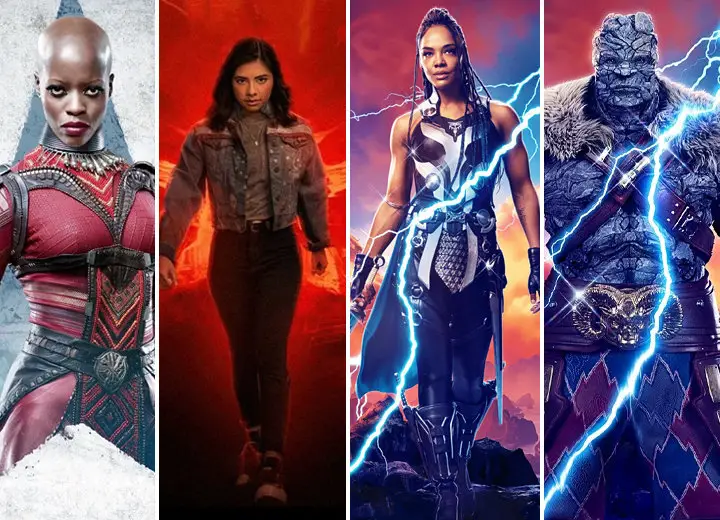 Disney has long been criticized for not including LGBTQ+ characters in their movies and the content produced by its subsidiary, Marvel. The filmmaking giant has created a huge amount of material but shied away from portraying explicitly LGBTQ relationships in the MCU. 
However, with growing pressures, things have slowly changed, and in recent years, they have been trying to provide better representation.
Unfortunately, fans have often criticized all the attempts so far as queerbaiting. Most of these LGBTQ storylines are often in blink-and-you'll-miss-it moments. 
But fans hope that all that will change when these 5 top gay marvel characters are given a chance to tell their story. 
1. Phastos
When Marvel's Eternals premiered in November 2021, the LGBTQ+ community rejoiced because, after a long wait, they finally got to see MCU's first openly gay superhero, Phastos.
Played by Brian Tyree Henry, Phastos is married to his husband, Ben, played by Haaz Sleiman. The couple has a son named Jack Stoss. 
And this time round, Marvel gave LGBTQ+ fans exactly what they were craving — a same-sex kiss between Phastos and his husband.
2. Korg
Everyone's favorite rock alien, Korg, is gay in the comics and develops a romantic relationship with Hiroim.
But fans were unsure how it would play out in the Marvel Cinematic Universe.
Fortunately, they got the confirmation they needed in Thor: Love and Thunder when the Kronan warrior's love story was played out. 
At the end of the film, Korg and his partner, Dwayne, pair up to have a baby. They do this by holding hands over a molten pool for a month, and after that, a new Kronan is born.
3. Valkyrie
Valkyrie was confirmed as bisexual during Marvel Studios' Hall H panel at Comic-Con in 2019 by queer actress Tessa Thompson.
"As the new king [of Asgard], she needs to find her queen," Thompson said. But so far, Valkyrie's queerness hasn't been made clear on screen. 
In Thor: Ragnarok, we see a female lover in Valkyrie's flashback, and in Thor: Love and Thunder, she is seen flirting with Jane Foster.
4. America Chavez
The latest addition to the top gay marvel characters list is America Chavez, played by Xochitl Gomez.
Gomez's Chavez became the first Latin-American LGBTQ+ character to lead an MCU series.
Her character appeared in Doctor Strange in the Multiverse of Madness, but her sexuality was not explicitly confirmed. 
But the Pride slogan on her trademark denim jacket seemed a good enough indication that MCU stayed true to Chavez's comic origins. 
5. Ayo
In the comics series World of Wakanda, the Dora Milaje warrior, Ayo, falls in love with Aneka, the general of the Dora Milaje.
But Marvel has not confirmed if she is gay in the MCU.
In 2018, Black Panther producers faced backlash after it was reported that they had deleted a scene featuring Ayo flirting with a female general. 
Although the scene was deleted, fans think that the fact that it was made confirms the warrior's queerness.