Facts about Xochitl Gomez, Including Her Parents, Age, and Ethnicity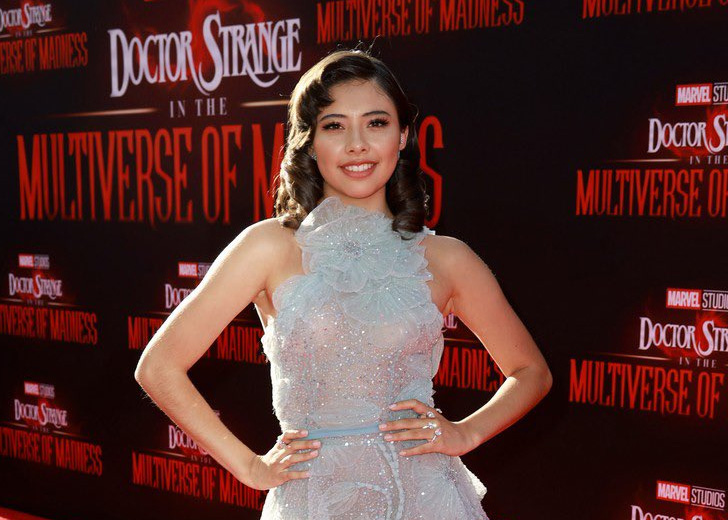 Doctor Strange in the Multiverse of Madness from the Marvel Cinematic Universe shattered the internet after its release on May 6, 2022.
Although several of its performers were praised for their acting abilities, the film garnered mixed reviews.
However, there was one face in this reality-hopping journey that impressed most viewers — Xochitl Gomez, who plays America Chavez.
It was Gomez's big-screen debut, but now, she has already established herself as an up-and-coming actress.
She appeared in several short films, commercials, and TV series before getting the part of Dawn Schafer in Netflix's version of The Baby-Sitters Club in 2020.
She then moved on to Doctor Strange in the Multiverse of Madness, and it seems like she will make movies for the big screen with Marvel in the upcoming years.
Since she is a new face in the Hollywood Industry, many people do not know her. Here are a few facts about Gomez that you might not know.
Xochitl Gomez's Family
Family means everything to Gomez. She once said that she would always make time for her friends and family. She is always there for them whenever they want to talk to her.
She said, "whenever they want to talk, it's suddenly like homework is put aside, and I'm on FaceTime." It is unknown how many members are there in her family.
Similarly, it is unknown if Gomez has a sister or any siblings in her family.
Xochitl Gomez's Supportive Parents
However, the actress often gushes about her parents in interviews and social media. She credits her parents for encouraging her to start acting at a young age.
In an interview with People on May 2, 2022, she told her mom drove her around Hollywood after school for auditions. She sometimes had four-five auditions per day, yet her mom always supported and went with her.
Alongside acting, Gomez loved dancing and singing as well. Her parents were once again supportive of her wants and wishes.
The actress revealed her mom put her in a musical theater class when she was five, which she "absolutely loved."
Even with Doctor Strange in the Multiverse of Madness, Gomez's parents were beside their daughter, supporting her. She told Complex that she bonded over the Marvel movie with her parents.

Xochitl Gomez's parents are very supportive of her acting career. (Source: Instagram)
They helped her prepare for it, especially regarding the scripts. Their ethnicity is Latino, and they speak Spanish at home.
There were a few lines of Spanish in the script of Doctor Strange in the Multiverse of Madness. 
This excited the actress since she could share and talk about the script with her dad, who does not speak English. Running those lines was a bonding moment for the father-daughter duo.
She said, "It was really, really heartwarming to see how excited he got when he realized that I was going to be speaking Spanish in the film." Her dad taught her how to say those lines and "ways to make it actually really funny."
Overall, the experience was memorable to Gomez and would always be a "core memory" for her.
Some Other Facts About Xochitl Gomez
As of 2022, Gomez turned 16, celebrating her birthday on April 30. Her nationality is American since she was born and raised in the USA.
However, her ethnicity is Latina since her parents are Mexican and immigrated to the USA. It is reported by Celebs Week that her height is 5 feet 11½ inches, meaning that she stands 1.83 meters tall.
The actress' net worth has not been revealed yet. However, some tabloids have mentioned that it is in the hundreds of thousands, whereas some have noted that it is at least two million.
But Gomez is just up and coming, and Doctor Strange in the Multiverse of Madness was her first big screen. She will play more movies and series in the future, which is bound to boost her net worth.