Chris Hemsworth and Taika Waititi Hid Their Friendship from Marvel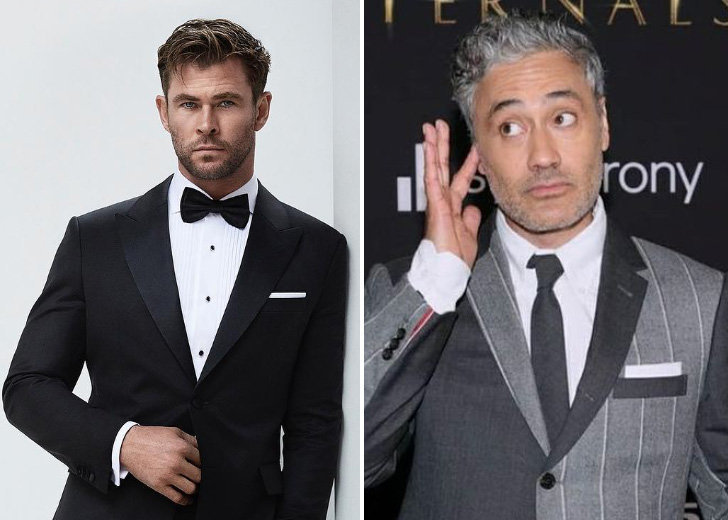 It is no surprise that Taika Waititi is an excellent writer, director, and filmmaker. 
He has worked on excellent movies and series like Boy, Two Cars, One Night, Jojo Rabbit,  What We Do in the Shadows, and Hunt for the Wilderpeople.
He has won accolades with the likes of Academy Awards, BAFTA, and Grammy Awards. So, working for Marvel would not have been a big issue for him.
However, he hid the fact that he was good friends with Chris Hemsworth before approaching Marvel.
Taika Waititi Hid Friendship with Chris Hemsworth
Before Waititi joined the Marvel Cinematic Universe (MCU) in 2017, there were already two movies dedicated to the God of Thunder — Thor, and Thor: The Dark World.
Hemsworth plays the titular character and has been doing so since 2011. The two were friends before Waititi joined as a director for the franchise's third movie.

Taika Waititi hiking with Chris Hemsworth and Liam Hemsworth. (Source: Instagram)
It is unknown when they became good friends, but Hemsworth was interested in meeting Waititi after his 2010 movie, Boy.
The Extraction star admitted to The Hollywood Reporter on October 11, 2017, that meeting each other for the first time felt like a first date. He added that "it was pretty awkward," but Waititi denied it.
The director did not get awkward but joked that Hemsworth was "probably just very nervous" to meet him. Since then, the two have been close to each other.
Talking about the third movie of the Thor franchise, Waititi did not want the job because Hemsworth was one of his good friends. As a result, he omitted that when he spoke with Marvel to work on the third movie.
He revealed this information in a book written by Tara Bennett and Paul Terry titled, The Story of Marvel Studios: The Making of the Marvel Cinematic Universe.
He wrote, "We'd decided not to tell these guys that we knew each other because I didn't want to get a job because of my friend. And he would feel awkward."
Hemsworth was in on the plan and agreed that it would be best to hide their friendship. He wanted it to be Marvel's idea to hire Waititi as the director and not influence their judgment.
Marvel Hired Taika Waititi in 2016
In the end, Marvel hired Waititi to direct the 2017 movie Thor: Ragnarok.
The movie received far better reviews than Thor and Thor: The Dark World. Waititi was lauded for his skills and was critically acclaimed for reviving the franchise.
Before making his directorial debut for Marvel, Waititi often sat together with Hemsworth and chatted about how to make the God of Thunder "more fun and irreverent." The director wanted to make the movie more like his friend.

Chris Hemsworth and Taika Waititi after wrapping up on 'Thor: Love and Thunder.' (Source: Instagram)
This was because Hemsworth was funny, and Waititi wanted "to bring out in the character his sense of humor and his comic ability as an actor." He did so in the franchise's third movie, and it worked with the audience and critics.
Waititi returned for the awaited fourth installment, Thor: Love and Thunder, where Hemsworth will reprise his role as the Prince of Asgard.
Hemsworth told The Philadelphia Inquirer in May 2020 that the fourth movie was "pretty insane."
He said it was "one of the best scripts" he had read in years. Similarly, he lauded Waititi and said he was "at his most extreme and at his best." Thor: Love and Thunder is scheduled to be released on July 8, 2022, in the USA.