Garth Brooks Caught Off-Guard by Questions about His Instagram Comment Section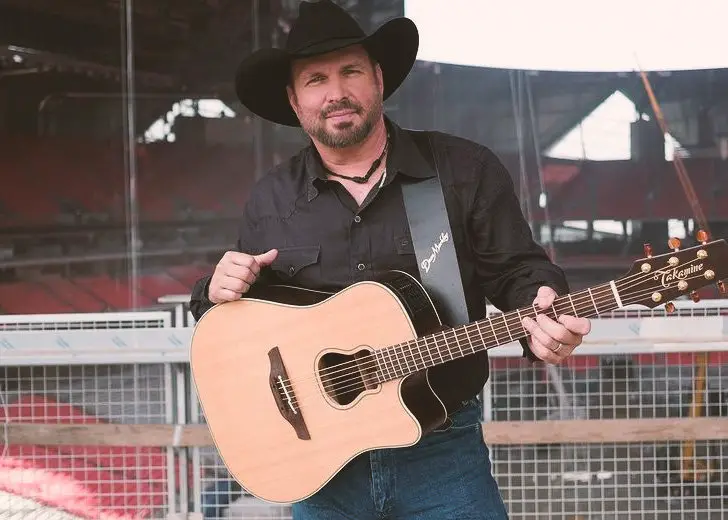 Garth Brooks is an American country music singer-songwriter famous for his unique style of integrating rock and pop elements into country music.  
Surpassing the Beatles' former record of six, Brooks is the only artist in music history to have nine albums that achieved diamond status in the United States.
Brooks is one of the world's best-selling music artists, having sold over 170 million records. One might be fascinated by his success in music, but what's more insane is the comment section of his Instagram posts. 
Brooks' social media has tons of strange and random comments. The singer even did a zoom call Meet n' Greet, where he responded to the unusual and repetitive comments on his Instagram comment section. Here's everything you need to know. 
Why Are People Asking Garth Brooks Where He Is Hiding the Bodies?
If you take a quick look at his Instagram or Twitter, you'll find hundreds of thousands of comments asking the country singer about hiding all the bodies. 
What are they talking about? Is there a conspiracy behind Brooks killing people?
Well, it all stems back from the press conference that Brooks held where comedians and talk show hosts Tom Segura and Christina Pazsitzky jokingly said he must be a serial killer with 200-300 bodies buried in his yard. 
In his recent podcast clip from YourMomsHousePodcast, Segura uncovered how their petty joke during the event caught fire on the internet leading Brooks' comment section hijacked by "hiding the bodies" comments. 
Why Are People Asking Garth Brooks to Touch Their Camera through the Fence?
Another famous branch of comments that one can immediately spot under the singer's comment section is asking him, "TOUCH MY CAMERA THROUGH THE FENCE." This comment, however, has nothing to do with Brooks.
The origin of this comment lies in another video featured on YMH. In September 2019, Segura showcased to the world a person who was better known as Lord Fedsmoker. In the video, Fedsmoker is seen arguing with a private security guard through a fence.
The argument gets heated a few moments in and that's when Fedsmoker utters the words, "you don't touch my camera through the fence." This is where the joke originated and has now made a home within Brooks' Instagram comment sections.
Garth Brooks Responds to the Comments under His Instagram Posts
The legendary country singer recently sat down for a Zoom call, "Meet n' Greet," and one enterprising fan asked him questions about all the comments on his social media. 
Comedians Tom Segura and Christina Pazsitzky, the creators of one of the viral comments under the country singer's Instagram, dissected Brooks' response to his fan's questions on their podcast clip, "Garth Brooks Confronted About His Social Media."
"You got a hell of a job cut out if you are trying to make sense out of social media," said Brooks. 
For Segura and Pazsitzky, his reply seemed suspiciously prepared to answer those questions. It looked like someone else had already prepared him a set of concrete answers if someone raised questions about it.