G-Eazy Reportedly Dating New Girlfriend DJ Honey after Split with Ashley Benson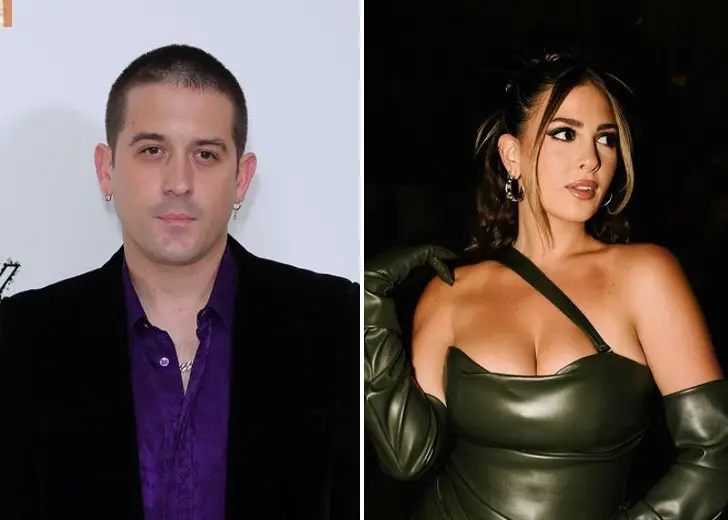 According to the latest rumor about G-Eazy's love life, it appears the rapper has moved on with a new girlfriend.
He was dating Ashley Benson, but Deuxmoi recently reported that he is now dating DJ Honey.
On March 12, 2022, the rapper's alleged new girlfriend uploaded a photo with the artist alongside the caption "March madness."
The photo was from G-Eazy's friend, Kossisko's album World of Trouble release party.

Deuxmoi posted about G-Eazy dating his new girlfriend after his break up with Ashley Benson. (Source: Deuxmoi/Instagram)
G-Eazy also took to Instagram to congratulate his friend and shared that he "put his heart and soul and blood sweat and tears into" the album.
G-Eazy's New Girlfriend DJ Honey
For the unversed, G-Eazy's alleged new girlfriend is an LA-based DJ who started her career in 2015.
She grew up between Dubai and Los Angeles and has played in many music festivals, including Splash House in Palm Springs and Island Life Festival in Bali.
The DJ has also opened for top-tier DJs and musicians like Skrillex, Diplo, A-Trak, and A$AP Rocky.
During an interview with Babezine, Honey opened up about herself and her life.
"I've been a big part of transforming LA's underground music scene creating/hosting a sold out party every Wednesday called Cyber Ceremony. We've had Virgil Abloh, Post Malone, Roy Woods, A$AP Mob, Simi & Haze, Alison Wonderland and many others come through and play," she said.
Speaking about her music style, she shared that many people expected a cute bubblegum vibe from her, but it was the opposite when she played her sets.
The grimy, trapped out sound that she played surprised people, and this surprise factor inspired her.
She added that she was also really inspired by hip-hop beats, and it was the biggest influence on the music she produced.
G-Eazy and Ashley Benson Dating
It is unconfirmed if G-Eazy is indeed dating DJ honey as he was recently spotted making out with Benson.
According to Page Six, the on-again couple did not hold back their PDA during a pre-Oscar bash in Los Angeles in March 2022.
The former couple had struck up a friendship while collaborating on a cover of Radiohead's 'Creep,' which they released on April 21, 2020.
A month later, they sparked dating rumors after they were spotted hanging out and seen kissing in a video posted by the Daily Mail.
The duo did not confirm their relationship, but an insider told Us Weekly they were hanging out, and it was not serious.
In October 2020, the 'No Limit' rapper finally opened up about his relationship with the Pretty Little Liars star.
"She's an exceptionally talented person in many spaces. She's a special one. Obviously, she's a great actress, but, you know, getting to work with her and putting her in front of a microphone and watching her sing just blew me away," said G-Eazy.
However, by February 2021, it was reported that the duo had broken up.
But a year later, in February 2022, an insider told Entertainment Tonight they were back together.