Post Malone Reportedly Having Baby with Girlfriend Jamie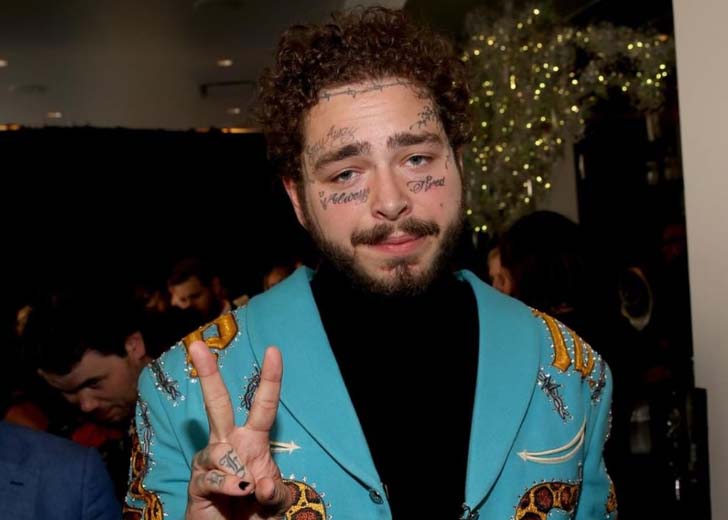 Post Malone recently announced he was going to become a father for the first time. He revealed he was the happiest and wanted to share that joy with everyone around him.
However, one thing he was not willing to share was his girlfriend's identity. Nobody knew who he was dating until now.
Keyboard detectives got to work as soon as the baby news hit the internet, and now there's a bit more available on who his baby mama is.
Post Malone Announces the Arrival of His First Baby
Malone shared the joyous news about his kid's imminent arrival on May 3, 2022. He spoke to TMZ, revealing his thoughts about the situation and how he was going to handle everything from that day onwards.
"I'm excited for this next chapter in my life, I'm the happiest I've ever been, and for since I could remember I was sad," he told the outlet. "Time to take care of my body and my family and friends, and spread as much love as we can every day."
This wasn't, however, as exclusive an announcement as everyone expected. Malone had already celebrated the news with his closest friends and family at a private party in Southern California the previous week.
Further, TMZ claimed his at-the-time mysterious girlfriend was not the kind to like the spotlight. They had been building their relationship in private and were happy with how things were going.
After this, on May 9, 2022, Malone was spotted in West Hollywood with someone people claimed was his girlfriend. A few pictures of the couple were shared widely on social media, but nothing much came of it in terms of her identity.
She had her mask on, so her face was not visible, either.
However, a bit of digging revealed a lot more.
Post Malone's Girlfriend's Identity Revealed
Even though nobody in public knew who Malone's girlfriend was, people close to him knew. And that's where the details leaked from.
On October 23, 2021, someone named Courtney Rowe posted a group picture with Malone. In the snap, the musician was standing with a group of people, one of whom was a woman who looked a lot like the one he was spotted in West Hollywood.
"I just want Jamie to know she's loved and to try and ignore the haters/bullies," Rowe wrote in her tweet, effectively revealing Malone's partner's name as Jamie. "You are beautiful and the Post Malonials love you."

Post Malone poses for the camera with his rumored girlfriend, Jamie. (Photo: Courtney Rowe/Twitter)
Few saw this tweet, but those who did found Jamie's social media. And even fewer took screenshots of her Instagram and uploaded those on Twitter.
One of these tweets came on May 4, 2022. Someone named magda uploaded a screenshot of Jamie's Instagram with the caption, "Post Malone's girlfriend Jamie is so pretty omg."
The replies to that tweet revealed even more. Apparently, Malone had been hiding Jamie in plain sight.

Post Malone wearing a necklace with his girlfriend Jamie's name. (Photo: Twitter)
Another user pointed out that he had been wearing a necklace with her name all this time and even had her picture on his phone case.
Then we come to May 10, when Deux Moi got an anonymous submission about Malone and his partner. According to the tipper, Jamie, who's Korean, had deleted her Instagram after the news about her pregnancy got out.

Blind Item on Deux Moi claiming Jamie deleted her Instagram after pregnancy news came out. (Photo: Deux Moi/Instagram)
As of this writing, neither of them has confirmed any of this is true. However, pictures don't lie that often, and Malone's necklace should at least verify her name, if nothing else.