All About Ashley Benson's Hair — From Her Love of Red Hair To Hair Fall During 'Pretty Little Liars' Filming
Ashley Benson, whilst flaunting her new look in a recent Instagram post, claimed that she always wanted to be a redhead.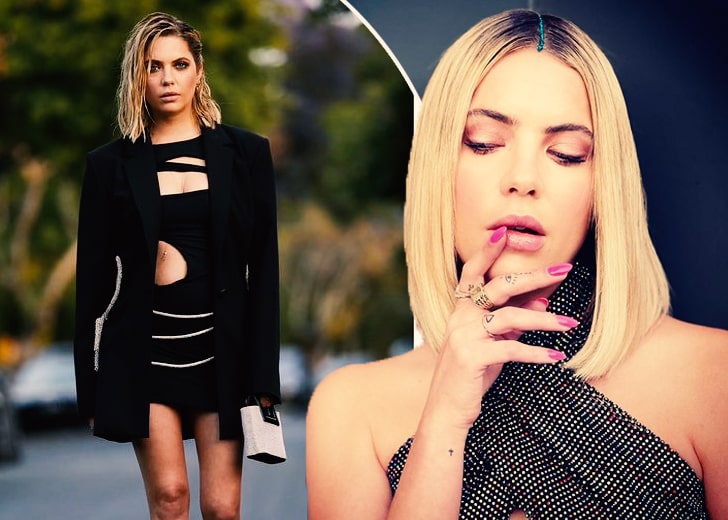 Ashley Benson is best known for her portrayal of Hanna Marin from the teen drama Pretty Little Liars. 
As Benson admitted in an interview with Elle, while on the celebrated teen drama, she was always this pretty, dolled-up blonde who had to wear so much makeup that it could be scratched off her skin. 
The real-life Benson is arguably the exact opposite. 
Ashley Benson Always Wanted to Be a Redhead
Apart from going the less is more route with her makeup, Benson recently revealed that she had always wished for red hair. 
In an Instagram post dated June 24, 2021, the actress flaunted her new red locks for all to see before announcing in the caption that she had always wanted to be a "redhead." 
The accompanying snap featured a closeup of Benson as her shoulder-length short hair framed her beautiful face. A free tuft of hair had found its way to her lips, but she didn't seem to mind as she gently pressed her fingers to pin the rouge tuz. 
Her piercing blue eyes gazed directly into the lens. All the while, her navy blue crop top cardigan, and the beige concrete backdrop provided the contrast required for the red in her hair to stand out. 
Fans Celebrate Her New Look
She accessorized her look with a number of golden chains peeking out of her hair and a few rings on her fingers to match. 
The second snap in the post featured a zoomed-out version of the aforementioned snap, only her hand now tugged on her hair instead of resting on lips. This snap also brought to frame her stone-washed denim paired with a black grain leather belt. 
The alluring snap invited quite a few known names into the comments sections while garnering well over a million likes as of this writing. 
While a great many of her fans reacted with fire or heart emojis, the blogger Shaylene Benson Swerdlow made Benson out to be the Black Widow, Scarlett Johansson. Apparently, she was not the only one to make the connection, as the comment had over three hundred likes. 
Ashley Benson's Hair Evolution
Fans would likely line up to see more of her new look. However, Benson admittedly likes to keep a healthy distance from social media, or so she told Elle. 
Sadly, as of this writing, there is only that one post on social media that features Benson with the hair color of her choice.
Also in the same interview, she recalled how she started losing hair while on the third season of Pretty Little Liars.
As she advised readers to stay away from heat as much as their lifestyle allowed, she disclosed that her hairline was visibly thinner because of all the bleach she put into her hair. 
The whole situation escalated to a point where she even received a call from the production, Warner Bros., saying, "You need to do something with your hair."
She acknowledged their remark. She, too, had realized that she was going bald. The Her Smell actress announced that bleaching her hair had been her biggest regret.