How Ryan Murphy Wrote in Frances Conroy's Eye Injury in 'American Horror Story'
Kudos to Ryan Murphy!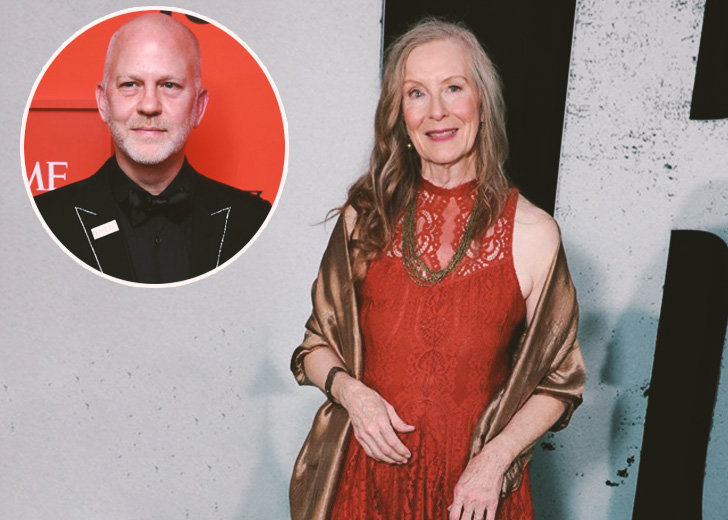 Ever since Ryan Murphy started his career in 1999, he has created many series and their franchise that are critically acclaimed.
From the world's most in-demand horror TV show, American Horror Story, to one of the most inclusive TV shows, Pose, Murphy's mind, has created wonders. 
He created other acclaimed shows are Nip/Tuck, Glee, Scream Queens, American Crime Story, Ratched, American Horror Stories, and Lone Star. Arguably, he is one of the best television writers, directors, and producers Hollywood has ever seen.
Therefore, it is no surprise that Murphy has earned accolades with Primetime Emmy Awards, Golden Globe Awards, and Tony Awards. 
While Murphy has the knack for writing stories and directing them, he also knows how to bring out the best features from his stars. 
The best example of this is his portrayal of Frances Conroy's eye injury in Murder House, the first season of American Horror Story. 
Frances Conroy's Eye Injury
Conroy is a critically acclaimed actress who has been active in the entertainment industry since 1979. She has over 90 credits under her name, and some of her notable works are Six Feet Under, Casual, Mist, and Joker. 
The veteran actress's two-colored eyes give an extra dimension to her portrayals, along with her acting skill. 
Unfortunately, Conroy was not born with it but got it after a traumatic car accident. According to IMDb, she was in a severe car crash, which resulted in physical trauma to her face. 
Her right eye suffered corneal damage, which is why that eye appears glazed and light-colored. Fortunately, this kind of corneal scarring is easy to hide with colored lenses. 
Usually, Conroy hides her eye injury with a lens, unless she is specifically asked not to do so. 
Ryan Murphy Asked Frances Conroy Not to Wear Lens 
Conroy was first introduced to the American Horror Story universe in its first installment. She played the role of an older version of Moira O'Hara, a ghost maid trapped in a haunted house. 
Even though O'Hara is just a ghost, she has shape-shifting abilities due to which she can appear young and old, depending on the person she is encountering. The younger version of O'Hara does not have any deformities on her face. 
She was shot in the eye, which resulted in her death and being trapped inside the house forever. The storyline of O'Hara's life and death was based around Conroy's eye injury.
Therefore, Murphy asked her not to cover her eye for the role. He worked his magic and wrote the script so that it would incorporate the actress's unfortunate accident.  
Conroy earned a nomination for her first Saturn Award for Best Supporting Actress on Television and a Primetime Emmy Award nomination for Outstanding Supporting Actress in a Miniseries or a Movie.
After Murder House, Conroy also starred in seven more seasons of the show — Asylum (The Angel of Death), Coven (Myrtle Snow), Freak Show (Gloria Mott), Roanoke (Mama Polk), Cult (Bebe Babbitt), and Double Feature (Belle Noir).