'American Horror Stories' Finale Comes Hauntingly Back to the Murder House but with a Playful Twist
Back to where it all started.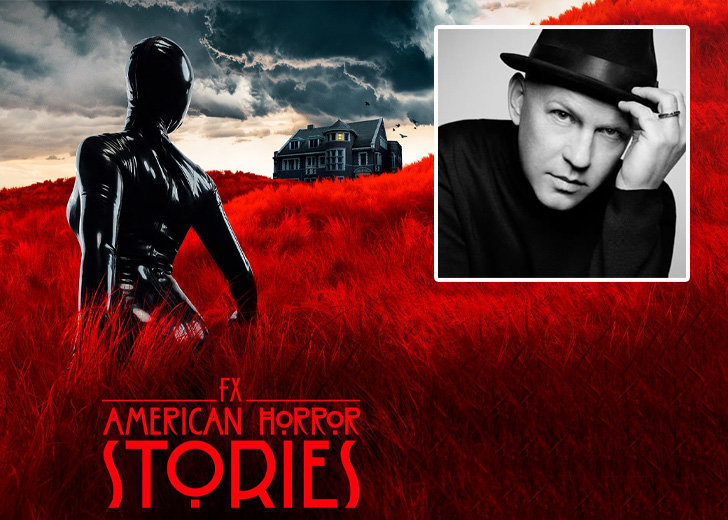 SPOILER WARNING: Plot and ending details for American Horror Stories, 'Rubber(wo)Man — Part One and Two' and AHS: Murder House follows.
Ryan Murphy is one of a kind! 
He is the brilliant mind behind many critically acclaimed shows like Pose, Ratched, Nip/Tuck, and Glee. But, arguably, one of the best shows he created is American Horror Story (AHS).
He created the anthology horror TV series for FX along with Brad Falchuk in 2011. Now, it has been developed into a media franchise called American Story with many series under its belt. 
Before 2021, the franchise had AHS and American Crime Story only. But recently, Murphy got a green light from FX to create two new spin-offs for the franchise - American Love Story and American Sports Story. 
Similarly, in 2021, Murphy expanded the AHS universe with its spin-off, American Horror Stories. This spin-off is the third installment in the franchise. 
'American Horror Stories' and 'Murder House'
AHS started its universe by dedicating its first season, Murder House, to a fictional haunted mansion in Los Angeles. The villa is haunted by the ghosts of its former inhabitants. 
The spirits of the mansion are so disturbed and deadly that anyone who remains there will ultimately perish.
Murder House follows the Harmon family, which comprises Vivien (Connie Britton), her psychiatrist husband Ben (Dylan McDermott), and their adolescent daughter Violet (Taissa Farmiga).
The Harmons moved from Boston to Los Angeles to start over following Vivien's loss. With eccentric neighbors and deadly ghosts of the house who are never truly dead, the Harmons eventually die a gruesome death in the haunted mansion. 
The plot of the first two episodes of American Horror Stories, 'Rubber(wo)Man — Part One and Two,' is like Murder House. Scarlett Winslow (Sierra McCormick) moves into the notorious house with her house-flipping fathers Michael (Matt Bomer) and Troy (Gavin Creel).
Michael and Troy meet their end in the house, but Winslow escaped as she took on the role of the deadly Rubber Man. However, she promises her dads and her lover, Ruby, to return to the place every Halloween. 
Throughout the two episodes, many Easter eggs were referring to the Murder House. For example, Winslow's therapist, who dies in the house, keeps referring to "other therapist," which directly references Ben from the first season.
Similarly, the bones wind charm, Pig Man, nurse chased by Ruby, Beau's red ball, Ruby's tee shirt, and even the song, 'Tonight You Belong to Me' — are all a subtle homage to Murder House. 
The Finale of 'American Horror Stories'
Since every episode of American Horror Stories is different after 'Rubber(wo)Man — Part One and Two,' fans thought we had seen the last of the infamous house and its ghosts. 
However, Murphy surprised everyone with the announcement that the last episode will be based on the mansion. But the cherry on top was that some of the original cast from Murder House would make a comeback. 
McDermott and Jamie Brewer will reprise their roles as Ben and Adelaide "Addie" Langdon, respectively, from the first season of AHS. Similarly, some casts from 'Rubber(wo)Man — Part One and Two' will return from the finale. 
Meanwhile, the new cast includes Noah Cyrus as Connie, Mercedes Mason as Michelle, Nicolas Bechtel as Rory, Adam Hagenbuch as Dylan, and Tom Lenk as Tim the Agent.
The finale titled 'Game Over' is a video game-centered episode. The episode revolves around Michelle and her son, Rory, who is a massive fan of AHS. 
So Michelle, a developer, tries to make a game for him based on the series to bond with him. 
She centers her game around Murder House and is hell-bent on making the game perfect for her son — even if it means risking her life by going to the infamous house. 'Game Over' is currently available on FX on Hulu.