Who Is Felix Mallard's Girlfriend? A Peek into His Personal Life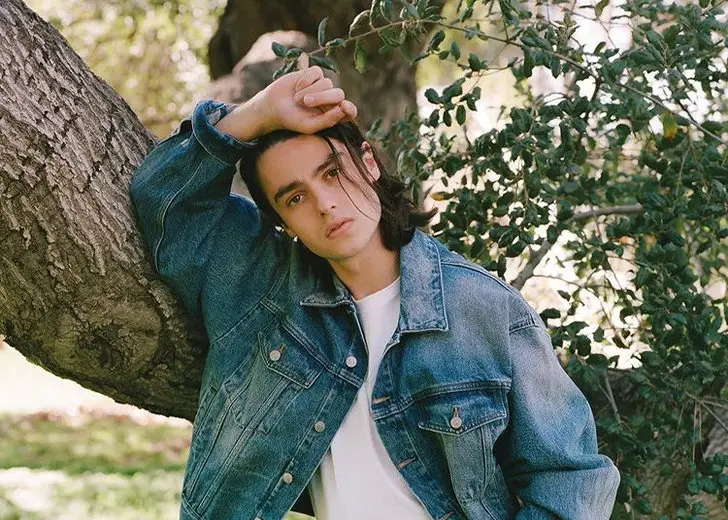 Felix Mallard appeared in Young Hollywood's video interview on March 2, 2021, to promote his show Ginny & Georgia. In the chat, he was present alongside his co-star Antonia Gentry.
The actor duo was asked to play a "Game of Firsts" where a series of questions regarding their first experiences — from their first high school crushes to their first internet username was posed to them.
But later, when they were asked who texted them first after their show was officially released on Netflix, Mallard revealed the person to be his girlfriend.
During the chat, he told the host that she was "straight on the jump," as she binge-watched all the episodes as soon as they were made available online.
Who Is Felix Mallard's Girlfriend?
While Mallard's fans were eager to learn about his relationship status, he dropped the bomb with his revelation. But unfortunately, the actor did not disclose the identity of his partner
Mallard is understood to be a secretive person, especially regarding his dating status. However, after it was known that he was dating someone, reports about his rumored partner started to surface online.
Fashion magazine Elle claimed that he was in a relationship with actress Zoe Cramond in their April 5, 2021 publication.
Likewise, after the clip of Mallard's interview started making rounds on social media platforms, fans were quick to note Cramond's name as well.

Felix Mallard's rumored girlfriend Zoe Cramond pictured surfing at a beach. (Source: Instagram)
The rumored couple who were co-stars on the television series Neighbours between 2016 and 2018 were last seen publicly at the Sydney Gay and Lesbian Mardi Gas Parade in 2019.
As of this writing, neither Mallard nor Cramond has come forward to either officially announce their relationship or deny the speculations.
Getting to Know Felix's Mallard's Rumored Girlfriend
Mallard's supposed girlfriend Cramond is a New-Zealand-born actress who is presently understood to be thirty-six-year-old.
She was born in Papamoa, which falls in the Bay of Plenty.
As for her acting credits, the actress has worked in a number of television shows after making her debut in 2008.
However, she has only featured in a couple of movies in her career thus far, with 2007's Hollywood flick Bridge to Terabithia being her most notable acting work.
In the movie, she portrayed the character of Parishioner.
Apart from acting, the multi-talented Cramond is known for her surfing skills which she honed while growing up in Waihi, a surf town in New Zealand.
During her 2014 interview with The Beast, Cramond said she started surfing at 14 alongside her best friend.
"We were always the chicks with all the surfer guys," she is quoted saying in the report.
On a different note, the actress is known for her use of social media.
On her Instagram account, Cramond frequently updates her fans with images of herself snapped at various locations during different times, the most notable ones being the photos taken during her surfing hours.
As of this writing, the actress is currently being followed by her 479,000 fans on her social media account.