A Look Into Emile Hirsch's Complete Dating History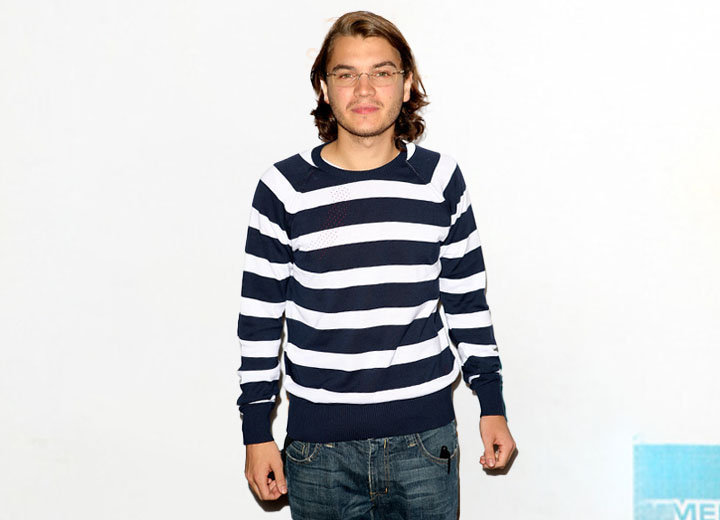 Emile Hirsch is famous for his roles in movies such as The Girl Next Door, Speed Racer, and Lone Survivor, and also for his eventful dating history.
He has dated a lot of known faces from the entertainment industry and has also had a child with one woman. Here's a rundown on his romantic relationships!
Emile Hirsch's First Known Girlfriend
One of Hirsch's earliest relationships was with Mean Girls actress Amanda Seyfried. He dated her during the initial days of his career — from February to June 2005.
The pair met after they co-starred in the movie Alpha Dog. 

Amanda Seyfriend, Emile Hirsch's former girlfriend. (Source: Instagram)
And while their relationship did not last, Hirsch's former girlfriend at least got to meet director Catherine Hardwicke through the actor. Hardwicke later cast her in the film Red Riding Hood. 
Lucila Valdivia, Brianna Domon and More
After Seyfried, Hirsch reportedly dated the Danish model Lucila Valdivia from 2007 to January 2008.
It is unconfirmed if the actor stayed single from January through November that year. But after Valdivia, he dated Brianna Domont, a producer and visual effects consultant.
Hirsch and Domont were together from November 2008 to 2010 and made several red carpet appearances.
He was then linked to Elliot Page and his Killer Joe co-star, Juno Temple. 
Emile Hirsch's Baby Mama
In November 2013, news broke out that the Once Upon A Time In Hollywood star had become a father.
A source told E! News that he welcomed his son with a former flame he reconnected with at an Oscar party. The pair was not dating but had remained on friendly terms for the sake of their son, Valor Hirsch, born on October 27, 2013. 
"She is a nice, down-to-earth girl, and she will make a great mom," said the source about the baby mother.
To date, the actor hasn't revealed the identity of his baby mama, but he apparently shares a close relationship with his son. 
"I love playing tennis with my buddies, running, staying in shape and hiking, and taking my son to the climbing gym—just doing regular dad stuff," he told Forbes regarding his hobbies back in 2019. 
He also mentioned he liked taking his son to ballgames and said he was very protective when asked if he was a protective or an overprotective father. 
Emile Hirsch and Elisha Herbert
Hirsch has also dated 15 years younger Instagram star, Elisha Herbert.
In May 2020, he was spotted with his son and the model at a park in Los Angeles. He looked summery in a lime green polo shirt covered in Hawaiian-style flowers, while his rumored girlfriend cut a casual figure in a white top and peach Bermuda shorts. 
They never revealed details of their relationship, and by March 2021, reports surfaced that Hirsch was allegedly dating Paris Jackson. 
The rumors started after the actor uploaded a selfie with the singer on his Instagram with the caption "Hiding out with you."
However, Jackson clarified they were only "homies" in the comments section. She also wrote that the dating speculations made her uncomfortable. 
Since then, Hirsch has laid low and has not been linked to any ladies.