Amanda Seyfried and James Norton Play a Fractured Couple in Netflix's Upcoming Supernatural Thriller, 'Things Heard & Seen'
Amanda Seyfried and James Norton portray broken married couple in Netflix's 'Things Heard & Seen' which is based on the acclaimed novel by Elizabeth Brundage.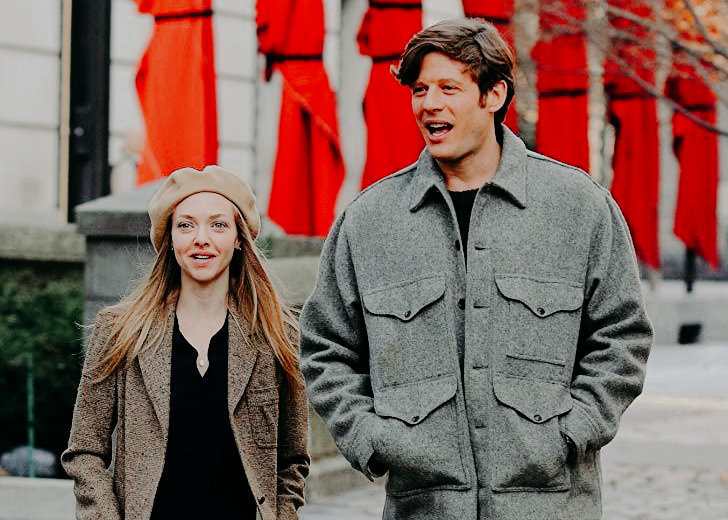 Amanda Seyfried and James Norton portray a fragmented married couple in Netflix's supernatural thriller-cum-marriage-dramaThings Heard & Seen which is based on the acclaimed novel by Elizabeth Brundage.
The Movie Is Adapted from Brundage's Best-Selling Novel
The film is inspired by Brundage's best-selling novel All Things Cease to Appear. The story follows a Manhattan couple George and Catherine Clare as they move to a quaint Hudson Valley hamlet in upstate New York. 
Catherine is forced to leave her entire life behind after her husband gets a job as a professor. She lost her dream career as an artist and social circle, in the process. Their lives fall apart when they learn that their marriage has a mysterious darkness that rivals the past of their new home.
Netflix has released a trailer for their new thriller will release this Thursday, April 29, 2021. The film also features Natalia Dyer from Stranger Things, Rhea Seehorn from Better Call Saul, rising star Alex Neustaedter, and F. Murray Abraham from Homeland. It is directed by Shari Springer Berman and Robert Pulcini.
Seyfried and Norton Were Attracted to the Fractured Relationship Drama Rather than the Horror Aspect
"To me, the draw was the relationship," Norton said when asked about what really pulled them into this project in a recent interview with Entertainment Weekly on April 26, 2021.  
According to him, they are a progressive couple with successful careers. The actor explained that his character George has a problem where he feels disempowered by his wife's strength because he is a weak man. He found something intriguing about the chemistry they shared. 
"It wasn't an out-and-out horror, as much as a psychological thriller with this incredibly nuanced and rich relationship at the center of it."
According to Seyfried, there's a depth to the relationship that exists in George and Catherine's marriage, she could relate to and believes the audiences can relate as well. 
She mentioned that although they are not playing themselves, there are representations of themselves on their on-screen character. And since it's set in the 1980s, it felt like they are a quote-unquote progressive couple. 
The Mamma Mia! actress also explained that it is difficult to categorize the movie in a single genre as it is a blend of horror, thriller, and drama that exists in the marriage.
The Casting of George and Catherine
In a recent interaction with Metro Philly US on April 25, 2021, the directors of the movie Berman and Pulcini were asked about the casting process of the lead characters of the Netflix thriller. 
Pulcini revealed that there were about five actresses shortlisted for the role of Catherine, and Seyfried was one of them. Eventually, she was a perfect fit who understood the interesting role.
 He also said the novelist Brundage also thought of her when she wrote Catherine, but she never told about it before the last cast. "She told us she kind of got goosebumps from that," Pulmini added.
As for Norton, Berman was a big fan of his British work, and he was the first choice for George's role However, he couldn't come immediately because he was filming The Nevers. "So, we went on a long process and then very close to shooting. We still hadn't cast, and we got word that he suddenly had a window."