Elliot Page Tears up as He Reflects Coming Out as Transgender during Interview with Oprah Winfrey
Elliot Page sheds tears of joy as he talks about finally feeling comfortable in his own skin.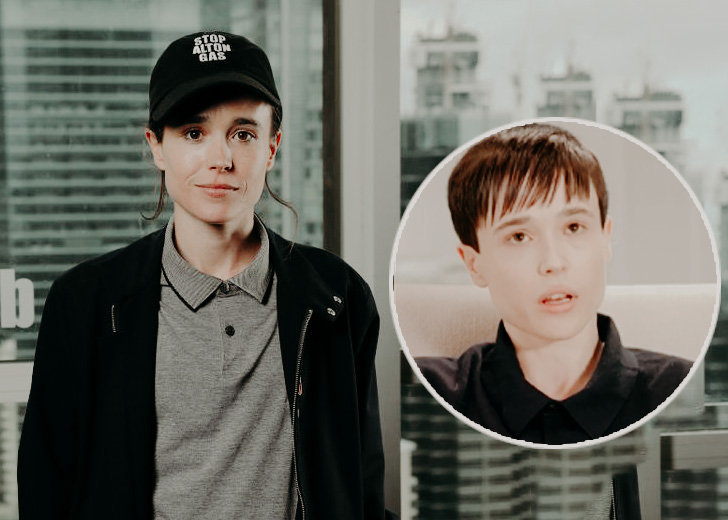 Elliot Page sheds tears of joy as he talks about finally feeling comfortable in his own skin in an interview with Oprah Winfrey, that aired on  April 30 on Apple TV+. 
Page Cried Tears of Joy as He Admits Being Confident in His Body
The actor had his first on-camera interview with Winfrey after revealing his transgender identity in December 2020.
Page sheds happy tears as he admits that this is the first time in his life that he feels confident in his body on a new episode of The Oprah Conversation. 
In one clip, Winfrey asks what has given him the most joy after disclosing his reality. Page, who breaks down in tears as he responds to it, says it was his relationship to his body, and it's the little things that bring happiness. 
It's, you know, getting out of the shower and the towel is around your waist, and you're looking at yourself in the mirror and you're just like 'There I am.'
He also expressed in the released video that he is not panicking, and it is probably the first time he has touched his chest and be at ease in his skin.
Page added in a print interview with Vanity Fair on April 28, 2021, that his joy comes at a time of great trials for the transgender community and that he plans to be an advocate.
He also shared the clip on his Instagram on April 28, 2021, with a caption that he is grateful to be at the place he is in right now and wants to help others in all ways. 
The Oscar-nominated star explained he feels a mixture of joy and enthusiasm one minute and deep sorrow the next as he reads about people trying to take gender-affirming health care away from children.
Page Came Out as Transgender in December Last Year
Page initially revealed that he was transgender in December 2020 to his social media followers with a lengthy Instagram post. The Inception actor shared he is trans and that he uses the pronouns he or they.
I love that I am trans. And I love that I am queer. And the more I hold myself close and fully embrace who I am, the more I dream, the more my heart grows and the more I thrive.
Page expressed his overwhelming gratitude to the people who have supported him along the journey and feel lucky to have arrived at the place in his life. 
The actor also revealed that the transgender community has inspired him and he thanked them for their strength, generosity, and efforts to make the world a more accepting and compassionate environment. 
Although Page said that his joy is real, he also admits that it is "fragile." He fears invasiveness, hatred, jokes, and abuse, despite feeling genuinely happy and recognizing his privilege.
He mentioned that according to the Human Rights Campaign, almost 40 trans people had been killed in the United States in 2020, with the majority being trans women of color.
"Enough is enough. You aren't being 'canceled,' you are hurting people. I am one of those people and we won't be silent in the face of your attacks," Page added. 
Since publicly coming out as gay in 2014 during an emotional speech at the Time to Thrive conference, an LGBTQ youth festival, Page has been one of Hollywood's most prominent queer actors.