Elle King's Weight Loss Struggles Due to PCOS and Miracle Pregnancy
Elle King is currently in the ninth month of her pregnancy.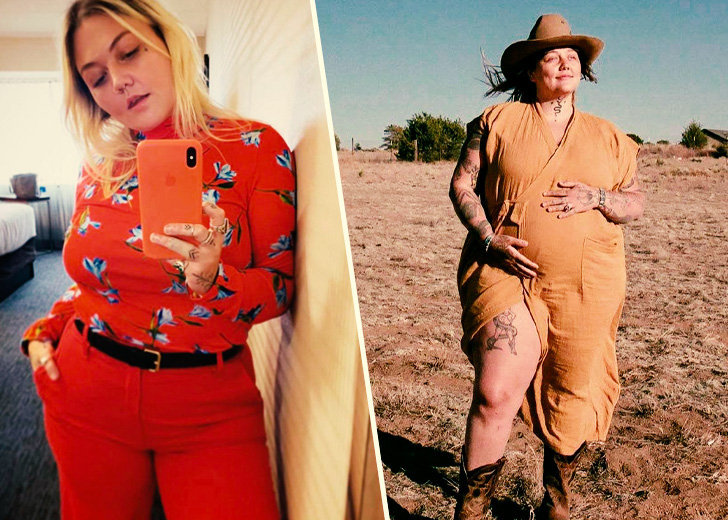 Elle King is over the moon since she found out she was pregnant and expecting a baby with her fiancé, Dan Tooker, earlier this year.
In the March issue of People, the singer-songwriter — who was in her second trimester at that time — first revealed her pregnancy news to the world while also sharing her struggle to get pregnant for a long time.
"This is something that I have not only wanted since I could remember, but it's something that I have struggled with for a really long time," King said. "Every single day of this pregnancy is such a miracle."
Her Pregnancy Losses
According to the publication, the 32-year-old artist had struggled with infertility in the past. She had previously suffered two pregnancy losses because of polycystic ovary syndrome (PCOS), a condition that causes a hormonal imbalance.
King addressed it by explaining pregnancy loss due to PCOS was a major thing many people go through. "But it's so secretive — like you have to go through it alone," she added.
She said it had become taboo to speak about such things. That in turn made the one dealing with it, feel ashamed.
I've experienced loss and to go through that pain of losing two pregnancies, it just feels like life is over, life is done. You have to go through this intense and really just unbelievably draining and shocking grieving period. You feel like such a failure.
Now in her third pregnancy, King bravely talked about her situation with her parents, siblings, and close friends. She said she would need her "support team" if she goes through the same fate as before again.
Issues with Weight Loss
In the previous interview, the California-born singer also talked about how she was unable to achieve weight loss. She revealed it was the same PCOS that affected her weight and caused irregular periods.
King went on to share that she had struggled with weight gain for her whole life. But after seeing a fertility specialist in Albuquerque, the medication worked, and she eventually got pregnant with natural ovulation.
With life being created inside her body, she said she no longer thought negatively about herself and felt her body was beautiful and healthy.
King's Pregnancy Status Now
King, who is currently in the ninth month of her pregnancy, tested positive for COVID-19 earlier this month.
She shared the news with her followers via Instagram.
On August 5, she wrote she was advised to rest at home for her baby's health until her due date.
She also informed through her caption that she would see everyone after she gives birth.
"You take it easy, sister. Wishing you a rapid recovery," singer Erika Wennerstrom commented.
Her band member Chris Stapleton wrote, "Rest well, Elle! We miss you already & can't wait to have you back."
The singer had previously grammed a snap of herself and her baby bump on July 14, writing she was 8 months pregnant.
In the black and white portrait, she stood behind her quad bike and dog with a small wooden hut and forest in the background.
With her due date coming any day now, it is no surprise that everyone is excited.
We wish her a speedy recovery and congratulations on almost adding a new member to her family.