'Sister Wives' Star Christine Brown's Weight Loss Continues To Be Questioned
Christine Brown has been receiving a lot of positive comments after she posted pictures following her weight loss journey. However, her progress has also been questioned as it is believed that she is doing so just to taunt her sister wife, Meri.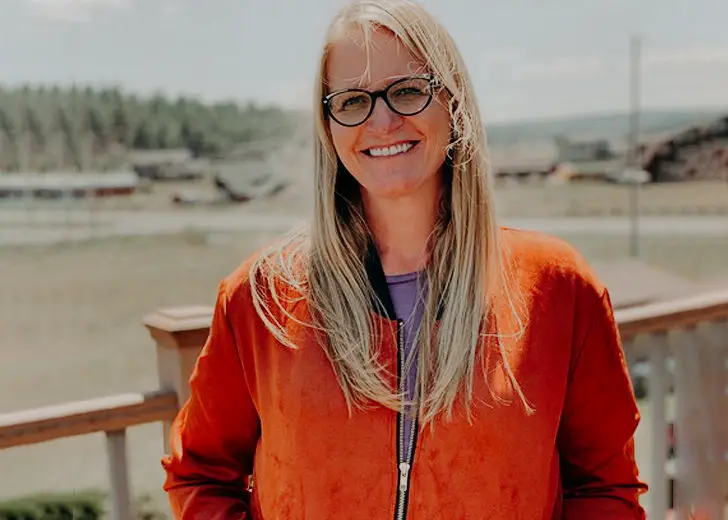 Ever since the Sister Wives' star, Christine Brown, began flaunting pictures after her weight loss journey, she received tons of positive comments from the show's viewers.
However, some speculations were made alongside those positive feedback that stated if she was losing her weight and looking good to grab more attention from her husband, Kody Brown.
Did Brown Lose Weight For Attention?
After Brown shared a very slimmed figure photo of herself back on July 3, 2019, her fans and followers filled up her comment section with positive comments.
Rumor has it that she was being fit only to get more attention from her husband, Kody. The television personality shares her husband with three other women — Meri, Robyn, and Janelle Brown — as they have a polyamorous marital relationship.
As per The Sun, on August 19, 2020, Brown started losing weight after seeing Meri lift weights and work out. It is a known fact that the sister-wives were having arguments and were competing for their husband's attention.
During an interview with Anderson Cooper in 2012, Meri shared she faced difficulties when her husband married Brown in 1994. She mentioned that her husband's relationship with his other wife, Janelle, wasn't that romantic, so it was easy for her to accept it.
What made her insecure was Kody's romantic relationship with Christine and how he cared for and loved her more.
So did Brown go through weight loss to have more time with her husband? Nothing can be said as of now, as she is yet to address the rumors. It also seems that her rumored rivalry with Meri has ended since Meri and Kody recently got divorced.
The Secret Behind Her Weight Loss
A mother of six, the TV personality wanted to embark on a journey to her healthier self. Eventually, she lost weight and her fans were quick to point out how slim she looked.
One wrote, "You look like you have lost a lot of weight!" Another one said, "Wow, Christine! You lost weight, you look great! Please share how you did it!" However, they had to wait for a long time to know how she managed to lose a stone.
When one of her fans once again asked the secret behind her weight loss in a September 20, 2019 post, Brown said she "ate food for her blood type and did workouts." She also said she had been reading online on eating as per blood type for years, and one day she decided to follow it.