Eddie Huang Saw His Future Wife in Ex Girlfriend Dena — What Happened?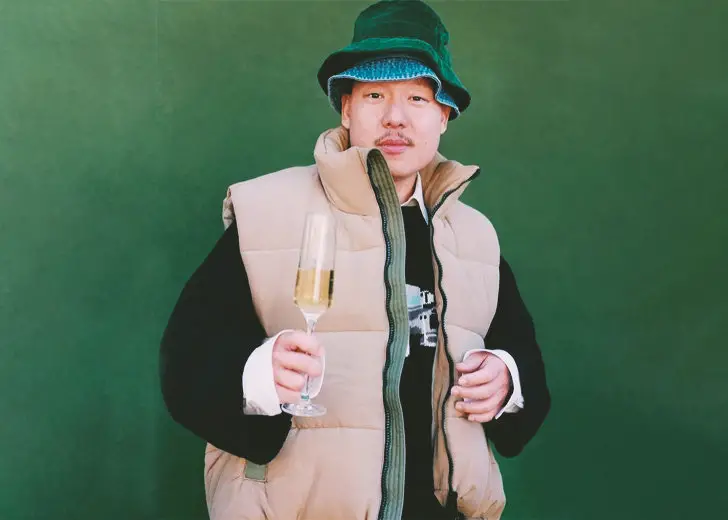 39-year-old Eddie Huang is a man of many talents. Predominantly renowned as a film director, he is also an author, chef, restaurateur, food personality, producer, and attorney.
He is popularly known for hosting the documentary series Huang's World and formerly co-owned BaoHaus, a gua bao restaurant in the East Village of Lower Manhattan.
Once Huang even made use of his memoir Double Cup Love: On the Trail of Family, Food, and Broken Hearts in China to open up about the love of his life, his ex-girlfriend Dena. The memoir started with him sharing his journey to China to explore the Chinese culinary arts, followed by a revelation of his then-girlfriend and how he was left heartbroken.
Eddie Huang's Sweet Love Story with Girlfriend Dena
According to Huang's memoir, he was happy with his ex-girlfriend Dena — who grew up in an Italian-Irish-American family in Scranton, Pennsylvania — when they were together.
The former couple had also planned for Dena to fly to China to meet Huang halfway on his trip, and the famed chef had decided that he was going to propose to her while they were in his ancestral homeland.
In case you didn't know, his parents reportedly were immigrants from Taiwan. Also, the ancestral homes of his father and mother were in the Hunan and Shandong provinces of mainland China, respectively.
In addition, Huang often fantasized about Dena as his future wife and the family they would have one day together.
One of his lines in his memoir read:
I wanted my kids to enjoy capicola too, but what if they turned out like those people at dim sum who only ate shrimp dumplings and crab claws? What if they didn't speak Chinese?
But What Went Wrong Afterwards?
After deciding to propose to Dena, the former Huang's World co-host also called Dena's father, Mr. Fusco, to ask for his permission to propose to his daughter.
But Fusco, who possessed only stereotypical and Hollywood ideas of what China is like, replied to him, saying, "Eddie, it's a Communist country and, look, you know I'm an open-minded guy, but come on."
Dena's father further expressed his concern about his daughter's trip to Chengdu with Huang, stating things could go wrong anytime around their planned trip's destination.
Those comments hurt Huang and his sentiments towards his ancestral homeland. In his memoir, he said that upset with Fusco's words, as he felt her lover's father "opposed to the country and culture my ancestors are from without ever understanding it."
The two somehow got engaged during their trip, but they called off their engagement 18 months after the trip. The author also wrote a chapter, 'Epilogue: I'm Not in Love,' implying that they broke up because of cultural differences.
In a paragraph, he blamed her, writing,
She couldn't help herself. She couldn't take affirmative steps toward the things she wanted to do in life. By her own account, she was "paralyzed." I didn't understand until it was too late. I just kept pushing her toward her goals and eventually pushed her away. On her way out, she took all of me.
Is Eddie Huang Dating or Married to a Wife Now?
Huang has remained private about his personal life for a long time now. Because of that, it is unknown if he has a girlfriend, married to a wife, or staying single.
But one day, let's hope his relationship status comes out!