Did Taylour Paige Split With Jesse Williams? A Closer Look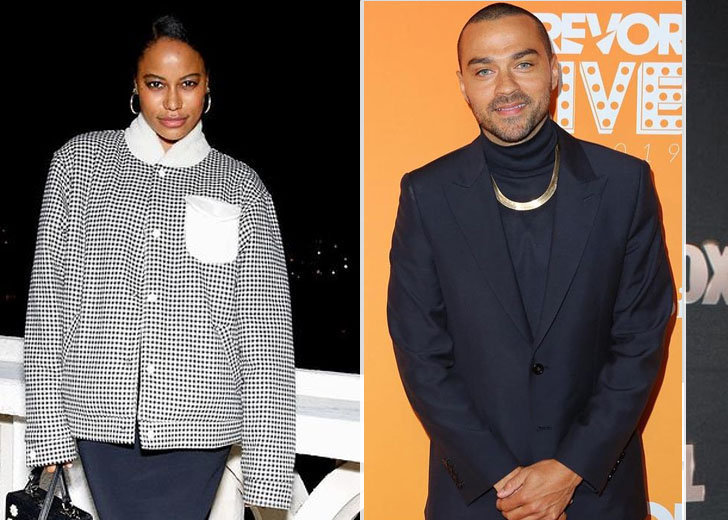 Taylour Paige has been in a relationship with Jesse Williams since 2019.
They made their red carpet debut as a couple that same year and had fans in a frenzy. 
Rumors about Taylour Paige Jesse Williams Split 
The couple often posted loved-up photos with each other. However, they have stopped sharing pictures like before.
Fans seem to assume that the couple has split, but this could also mean that the low-key couple is keeping things private. 
So far, the couple has confirmed nothing. As a result, the status of their relationship is shrouded in mystery.
But when Paige and Zoë Kravitz shared a cozy-looking selfie on their Instagram, which has since been deleted, fans speculated they had something going on, which could mean that Williams and Paige are not together anymore. 
Kravitz captioned the picture with, "so.... this is a thing. @Taylour." Some fans started shipping the two in the comments section and encouraged them to get together.
Meanwhile, Paige captioned the picture, "Left the ground."
These questionable Instagram posts of the two stars say little about Paige's love life. 
Taylour Paige and Jesse Williams' First Meeting
Although it is unknown if the couple is still together, back in February, during an interview with GQ, the duo opened up about their relationship and shared details of how they met.
The two had very different experiences and perspectives on how they met. According to Williams, it was September 2018 at his own Emmys party.
He was talking to a friend when he was suddenly enchanted by this mysterious woman. 
The moment he saw her, he felt as if time had stood still, and all he could see was Paige. So he approached Paige, and the two hit it off instantly. 
But for Paige, the experience was a little different. She claimed she had spotted him first.
Paige had just gotten out of her relationship, and nothing was working in her favor. But, as a spiritual woman, she had frequently visited healers. 
She was told that she would "meet an older man in the same industry who would approach her in a dark and crowded space." The night before they met, Paige had a dream sleeping next to Williams. 
And when she went to the Emmys party, she knew the Grey's Anatomy actor was the one. 
Who is Taylour Paige?
Audiences might recognize Paige VH1's Hit The Floor, which is said to be one of the best cheerleader movies and TV shows to watch.
As a classically trained dancer and someone who studied under the iconic choreographer and dancer Debbie Allen, Paige blew everyone away with her agility and skill on the show. Since then, she has grown her résumé vastly.
She has starred in A24's Zola, which chronicled a stripper's wild ride to Florida, and even worked alongside Chadwick Boseman and Viola Davis in the critically acclaimed drama Ma Rainey's Black Bottom. 
Fans have taken an interest in Paige's love life, but with so much privacy, everything remains up in the air. They will have to wait and see.