Dwayne Bacon's Ex-girlfriend Mackenzie Hyatt Exposes Dwayne Bacon Cheated on Her
Bacon and Hyatt shared two kids.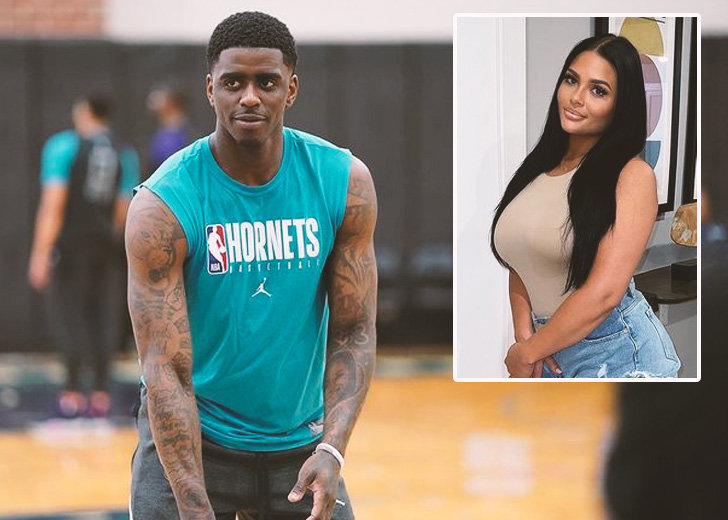 Dwayne Bacon's ex-girlfriend, MacKenzie Hyatt, claims that her relationship with the American professional basketball player ended after he cheated on her multiple times.
Earlier this week, Hyatt took to her Instagram stories for a brief Q&A session with her followers, where many inquired about her relationship with Bacon and the reason for the split. "talk abt db [sic]," one asked.
Replying to the question, the internet personality stated that she had nothing much to say about him, adding, "We were engaged and living together." She continued to reveal that the basketball pro cheated on her, which eventually led to their separation.
He cheated on me (more than once) I finally left and now he's dating one of the girls he was talking to behind my back. It is what it is. Life goes on and God has a plan no matter what! [sic]
According to multiple reports, the basketball pro is reportedly dating video creator and social media star, Nique. But both of them are yet to confirm the speculations. 
Dwayne Bacon and His Ex Girlfriend Mackenzie Hyatt Share Two Children
Even though Bacon and his former girlfriend Hyatt haven't shared their relationship timeline, it is apparent that the former couple had two children from their relationship.
They welcomed their first baby, a son named Elias, in June 2017, while their second baby, a daughter named Chanel, was born on July 21, 2020.
But since the separation, the two have been co-parenting their babies, which was confirmed by Hyatt herself during the said Q&A session.
"If he's happy then good for him. My kids come first no matter what! The rest...I wish I could speak on but today is not the time or the place," she said, stating how she felt about Bacon's new relationship and co-parenting.
She also wrote in another story that if it were not for her kids, she would have left him a long time ago.
When Did Dwayne Bacon and Mackenzie Hyatt Split?
The ex-couple was allegedly together till February 2021, as evident through Hyatt's Instagram. On February 7, she took to Instagram to share a series of snaps of her and her son implying they were attending Bacon's match.
She said that Elias, who was sporting an Orlando Magic jersey, was his daddy's No.1 fan. At the time, Bacon played for the Orlando-based team in NBA.
That said, it is not confirmed when they exactly separated but presumably, after some months from the previous event, their relationship must have headed south. On September 8, Hyatt even dished on Bacon when she posted a snap and wrote, "Loyalty is priceless and it's all I need."
Ex-Girlfriend Mackenzie Hyatt Says She Told the Truth
After answering a series of questions, Hyatt also dropped a statement on her Instagram stories, stating she answered the questions and told the truth about how her relationship ended.

MacKenzie Hyatt says her claims against Dwayne Bacon are true. (Photo: MacKenzie Hyatt's IG Stories)
She added that she decided to speak up because people asked her if the split news was true. "My past relationship was public and I've had a lot of people asking me questions about it," she wrote.
Hyatt later said people could have problems with her telling the truth, but she would not get bothered with their opinions and always speak the truth.