Draya Michele Had a Baby When She Was 17. Here's What We Know About the Baby Daddy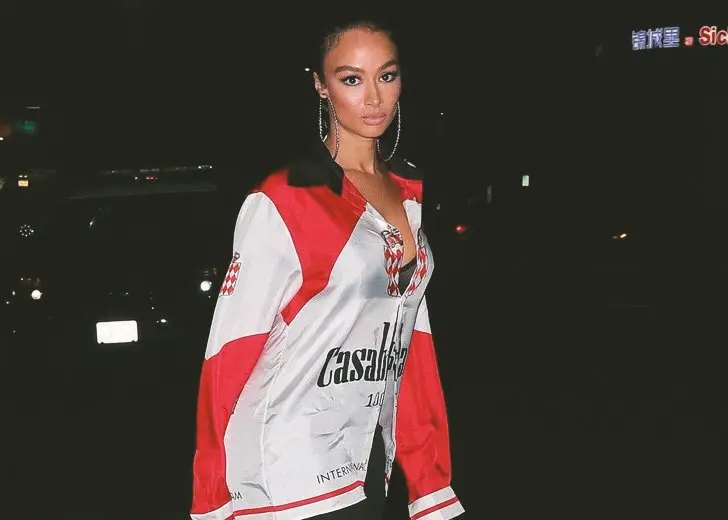 Considering the fact that Draya Michele made a living as a reality star and as an influencer, it is surprising how she has managed to keep her personal life private.
Take her son, for instance. Everyone is aware that Draya Michele is a mother of two sons, Kniko Howard and Jru Scandrick. However, everything about her motherhood has been kept at a safe distance. 
In the process, she once had enough of people speculating on her children. She then posted an Instagram picture, answering quite a few questions about her firstborn. Although she has removed the post, the internet had already taken note of what was important. 
Draya Michele Got Pregnant at 17
As per The Jasmine Brand (via. Nicki Swift), Michele made a tell-all Instagram post a few years ago, where she gave out all details about her first child's baby father. 
In the post, she disclosed how she got pregnant at the age of 17. Sadly, the baby daddy was sentenced to jail for a decade when Michele was seven months pregnant. 
Michele, being a teenager at the time, turned to her mother for help. In retrospect, she credited her survival to her mother. Additionally, she accepted the fact that she was young and possibly naive at the time. 
Draya Michele Never Got Child Support for Her Firstborn
Slamming the speculations about Michele's first child born from an affair with former NBA player, Gilbert Arenas, she wrote, 
...living in a very small city in PA….. There's no way in 2002 I got pregnant by some athlete. If I had, there's not a chance in [expletive] hell I would have wasted 7 years of my life working "in the club" because clearly child support would be on fleek.
There was hardly any room for an argument when she put out that statement. She announced that she had not received a single dime in child support her entire life. 
Who Is Draya Michele's Baby Daddy?
The proud mother went on to claim that she had never hidden the identity of the baby father, she wrote,
I have also NEVER attempted to say anyone other than who my son is named after (yes he's a junior) was the father.
Do not fret if you don't recognize Kniko Sr., firstborn's baby daddy. Kniko Sr., after his sentence, started making an honest living as a barber in Pennsylvania. 
Although Michele had little support while raising her first kid, she later moved on to better things once she reached LA.
She met NFL player Orlando Scandrick in 2014, and the couple hit it off together really quick. So much so that the two were engaged by the end of the following year. By January 2016, she was pregnant for the second time.
Sadly, that relationship didn't last for long either, as the two broke up sometime in late 2019.