How Will the Story Shape Up in 'Diary of a Future President' Season 2?
A lot of emotional turmoil for the Cañero-Reed in the coming season.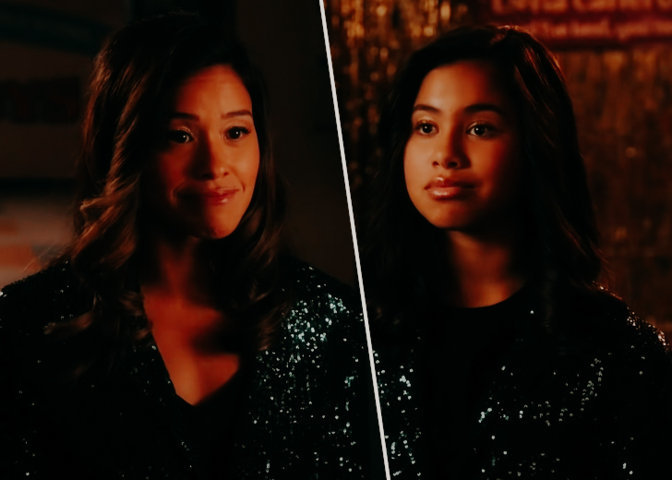 SPOILER WARNING: Plot and ending details for Diary Of A Future President Season 1 follow.
Since Disney+ was launched, it has given its audience an array of shows, from original Disney movies and Star Wars to family-friendly content.
They have released many series to date, and one of such prominent series is Diary Of A Future President. The first season of the show was released on Disney+ on January 17, 2020. 
The series is created by Ilana Pea, who based the plot on her childhood. It is produced by Gina Rodriguez's I Can and I Will Productions. 
The show has been widely acclaimed by fans and critics. Season 1 of Diary Of A Future President holds an approval rating of 100% on Rotten Tomatoes. 
Since the series was loved by all, Disney+ renewed the show for the second season. The release date for all ten episodes of Season 2 is August 18, 2021. 
The Plot of Season One
The series begins in the future, with Elena Cañero-Reed (Rodriguez) being sworn in as president and Aisha Tyler serving as her chief of staff.
Elena receives her adolescent journal in the mail, which prompts a flashback to her 12-year-old self (Tess Romero). Back then, she lived in Miami with her lawyer mother Gabriela "Gabi" Cañero-Reed (Selenis Leyva), and her older brother Roberto "Bobby" Cañero-Reed (Charlie Bushnell).
She was entering middle school and was a brilliant study of things that may lead her to the White House one day. Season 1 primarily focuses on Elena and her awkwardness in navigating through adulthood. 
However, Gabi and Bobby also have a storyline of their own. Gabi is a widow who is slowly experimenting with love. Even though she is a busy attorney, she develops an office romance with her colleague Sam Faber (Michael Weaver).
Unfortunately, Gabi has difficulty processing her feelings for Faber since she has not moved on from the death of her ex-husband. Similarly, Bobby is navigating his gender orientation.
He is a popular athlete at school who is loved by all. He develops feelings for a girl at school named Monyca, but he is not secure in the relationship. 
Eventually, he develops feelings for his friend Liam after being stuck in a storage closet together. But Bobby has difficulty in navigating his feelings. 
He falls in love with Liam, but he is not ready to come out and admit that he is a member of the LGBTQ+ community. Season one ends with Gabi and Bobby confused about what to do with their love life. 
Elena, on the other hand, is becoming more and more interested in politics. As a result, season one ends with her deciding to run for student council. 
What Will Happen in Season 2?
Season 2 of Diary of a Future President will revolve around Elena entering the seventh grade and becoming more comfortable communicating with her future self. 
At the same time, Elena realizes that her entire world changed over summer break. Her closest friend has a boyfriend, and her mother's boyfriend is moving in with them.
Similarly, her brother is dealing with the process of coming out. Therefore, Season 2 will explore the mental and emotional growth of the entire family. 
But how exactly will they deal with upcoming situations that will be revealed on August 18, 2021, when all the episodes will premiere on Disney+?