'Diary of a Future President' Season 2 Brings Back Gina Rodriguez and Tess Romero to Manifest Elena's Destiny
The Cañero-Reed family is back for the second season.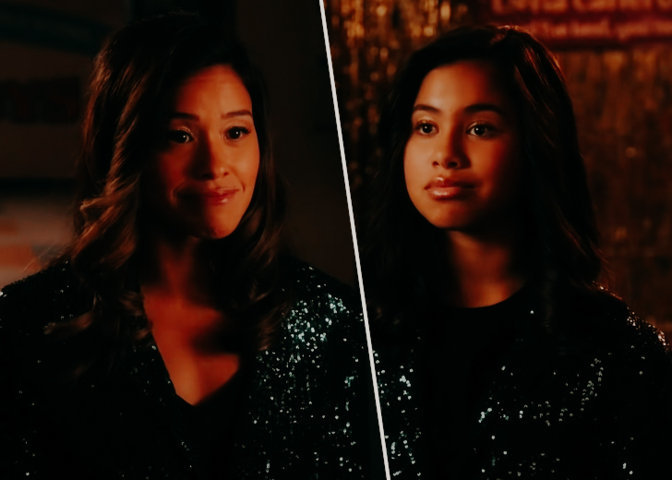 After a long hiatus, the Disney+ show Diary of a Future President is back is coming back for the summer in full swing. 
The coming-of-age series introduces viewers to the bubbly over-achieving middle school student Elena Cañero-Reed played by Tess Romero as she navigates her middle school years. This sets her on the journey of becoming the future President of the United States.
Series executive producer and Jane the Virgin actress Gina Rodriguez will also return in a recurring guest-starring role as Elena's older self and conscience. She'll guide her through middle school and towards the White House.
The second season will consist of 10 episodes, and premiere on August 18.
For the first time, Disney will drop an entire season of a live-action drama at once.
Season 2 Details 
The first season of Diary of a Future President ended with many unanswered questions about the characters' lives and left a good pickup point for the second season.
In the official teaser of season 2, Elena has her sights set on winning the student office and maybe something even more significant. But when she comes face to face with her future adult self, Rodriguez, young Elena gets hit with a major reality check.
The half-hour series also stars Charlie Bushnell as Elena's brother Bobby, Selenis Leyva as Elena's mother Gabi, and Michael Weaver as Gabi's boyfriend Sam.
There has been no new update on the characters that are returning in Season 2, but additional cast members include Jessica Marie Garcia as Gabi's colleague Camila, Carmina Garay as Elena's best friend Sasha, Sanai Victoria as Elena's classmate Melissa. 
The series is loosely based on creator Ilana Peña's childhood. She will make her directorial debut with episode 9 and could not be more excited about the upcoming season, 
This season, Elena will inch closer to the bright future we know she achieves, but her journey is not without its hurdles and heartaches like any origin story. She and her family and friends will continue to grow this year.
Peña revealed that this season will make viewers laugh and cry and is as meaningful to watch as it was for all of them to make.
Meanwhile, Rodriguez, who is helming the first episode, shared that they committed to telling the show's story that celebrated a Latinx family. 
A Show For Young Girls
Romero, who leads the comedy series, hopes the show inspires young girls and loves the show as much as she does. She opines that representation is crucial, and with this show, she hopes young girls will see a version of themselves on screen. 
It is extremely important that young girls are able to watch female characters who look like them, are successful, and grow up to help others, just like Elena.
Leyva, who starred on Netflix's Orange Is the New Black for seven seasons and portrays Romero's mother in this series, is excited for audiences to see a Latinx family like they've never seen before on television.
The actress revealed to Entertainment Weekly that growing up she did not have anyone like Elena to relate to on-screen. 
You can watch Diary of a Future President season 1 on Disney+.