Meet Diane Lane's Daughter Eleanor Jasmine Lambert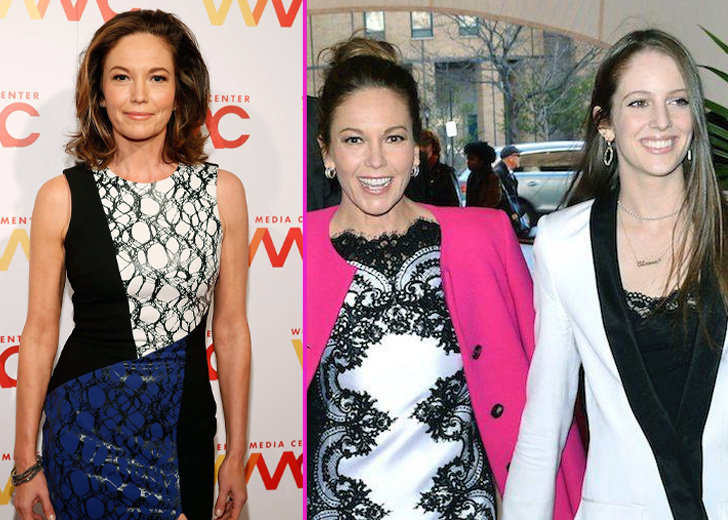 Diane Lane has been in Hollywood since 1979, impressing the audience with memorable roles in movies like Unfaithful, The Outsiders, Nights in Rodanthe, and Under the Tuscany Sun. Today's audience will probably recognize her as the mom's voice in the hit movie Inside Out.
The celebrated actress is famously private to the point where not many people know she was married twice. 
Before she tied the knot with Josh Brolin in the early 2000s, she married French actor Christopher Lambert back in 1988. Diane and Christopher welcomed daughter Eleanor Jasmine Lambert on September 5, 1993, making her 28 years old today.

Diane Lane and her daughter Eleanor Jasmine Lambert at 'Batman V Superman' NYC Premiere. (Photo: Twitter)
Diane protected her daughter from the spotlight and raised her privately. Although Eleanor did not grow up in the spotlight, her career aspirations eventually made her public.
Diane Lane's Daughter Eleanor Jasmine Lambert: Look at Her Career
Eleanor grew up in LA, and in 2011 she moved to NYC to attend New York University, where she graduated with a journalism degree.
She kick-started her writing career by writing for the Village Voice and later worked for Teen Vogue and Vice.
Though she's worked mainly as a writer, she is still pursuing her passion for modeling. During an interview with the New York Post in 2017, Eleanor shared she was inspired to become a model after seeing Kate Moss in a magazine when she was 12 years old.
In 2017, the New York Post reported that Eleanor signed with One Management and shot a few spreads for Numero Tokyo and other high fashion magazines. She also appeared in New York Fashion Week and the Alice + Olivia presentation that same year.
Besides modeling and writing, Eleanor has also appeared in movies. In 2008, she starred in X, followed by Paris Can Wait in 2016 and Time Now in 2021, which was considered her break-out role according to The Hype Magazine.
"What initially got me interested, I mean, obviously when Spencer King [writer and director of the film] reached out to me," she told Manny The Movie Guy, sharing how she ended up starring in the film Time Now.
"I felt...very grateful, I'm very humbled [and] I couldn't really believe he was asking me to be the lead in his film."
Despite being the daughter of a highly successful actress, she was initially discouraged from acting.
In an interview with Today, Diane admitted that she did not want Eleanor to go into the show business because she knew the reality behind the curtains.
She also shared that she wanted her daughter to pursue writing because actors were replaceable, but writers were forever. 
Eleanor Jasmine Lambert's Relationship
Unlike her mother, who is very private about her personal life, Eleanor isn't coy about sharing the details of her relationship on social media. In fact, her Instagram handle, which was previously public, is currently set to private.
That said, the model and writer has been in a relationship for the past four years. It is unconfirmed who her partner is, as there is no information on him. But she uploaded photos with him often. 
The couple moved in together after a year of dating.
On June 14, 2019, Eleanor uploaded a photo of her boyfriend in honor of his birthday and revealed that he was not on Instagram. She did, however, share that he was her favorite person.