Josh Brolin Says Life Is Grand with His Spouse Kathryn Boyd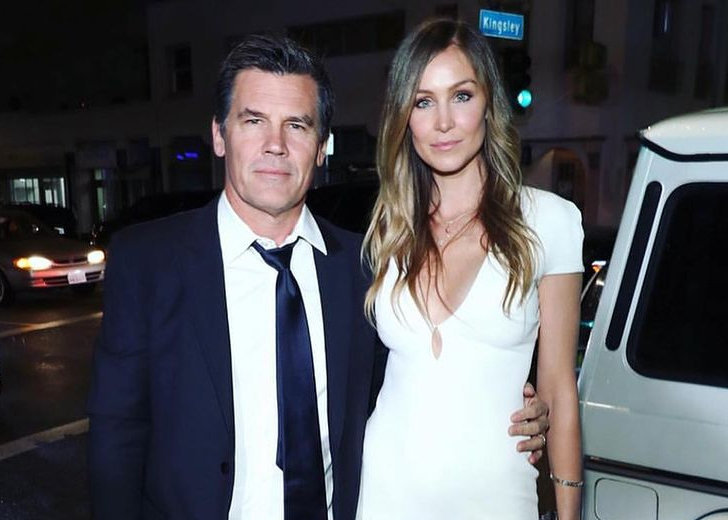 Josh Brolin's current spouse, Kathryn Boyd, came into his life at a difficult time.
The Deadpool actor had just gotten out of his marriage with his former spouse, Diane Lane, when Boyd graced his life.
They have now been together for over seven years. Boyd has made him a father to two beautiful kids.
She has also made his life more exciting. The two have become adventure buddies, going on wild journeys together.
Josh Brolin's Life Is 'Grand' with Spouse in It
On November 9, 2021, Brolin penned a long, heartfelt message for his spouse, detailing their life together. The picture was complimentary of the things expressed in his writing.
In the photo, Boyd was sitting in front of Brolin as he drove a Harley Davidson. Boyd was elated as she smiled for the camera on her right.
The picture depicted the couple's love for a thrill.

Josh Brolin with spouse Kathryn Boyd during their time at the Venice Film Festival in 2021. (Photo: Josh Brolin/Instagram)
"Ain't nothin' is nothin' without her," Brolin began the caption as he recalled the adventures they had had together over the years.
They had ridden through Joshua Tree National Park in California together and gone climbing "via ferratas" [sic] in Switzerland with American climber Dean Potter. Brolin and his spouse had also walked the trail to Everest Base Camp.
Brolin also mentioned they had visited Costa Rica just a month after being stabbed in that same country. He was incredibly lucky to have survived the injury.
"It miraculously didn't hit any vitals. The doctor said, on a lucky scale, I was about a 9.5 out of 10. If he'd stabbed me an inch below, I wouldn't have survived," Brolin told Men's Journal in April 2018.
Their wedding, too, was something of an adventure. They married in the blue ridge mountains with "scrappy California boys" as their look-outs.
He also recounted their arrest while driving bicycles along the Venice Boardwalk in "see-through iridescent onesies" on Halloween.
"Baby, we've done it all," he wrote. "And we're still goin at it, kids in tow."
He claimed, in poetic fashion, they were "as alive as ever," and he loved being alive with her because he felt his life to be great with his spouse's presence.
"Life is grand with you in it," he wrote at the end with heart emojis following the last line.
Josh Brolin's Married Life
Boyd is Brolin's third spouse. He has married and divorced twice before.
Brolin's first marriage was with actress Alice Adair. They got married in 1988.
Brolin and Adair had two kids — sons Trevor and Eden. They were born in 1988 and 1993, respectively.
According to IMDb, they filed for divorce and officially separated in 1992, a while before Eden's birth.
Then, in April 2001, he announced he was engaged to actress Minnie Driver. However, that engagement ended a few months later, in October 2001, and that was it for their relationship.
Lane was his second spouse. The former pair knew each other for a while but only started dating in 2002 after meeting at a party.
On July 4, 2003, he proposed to Lane. They had been dating for a year and a half at this point.
And on August 15, 2004, they tied the knot at his ranch in Los Angeles. And months later, Lane called the police alleging spousal battery in December.
He was arrested, bailed out later, and that record stuck with him for the longest time. However, in September 2010, while talking to Playboy, he said that his relationship with Lane was "fantastic."
But problems were there behind the scenes, and they surfaced by the end of 2011.
So, December 11, 2012, became the last day they ever appeared together on the red carpet, and In February 2013, they split.
On September 24, 2016, Brolin married Boyd after getting engaged in April 2015. They have two children — Westlyn Reign Brolin (born in November 2018) and Chapel Grace Brolin (born on December 25, 2020.