Diane Lane's Five-Months Romance with Ex Boyfriend Bon Jovi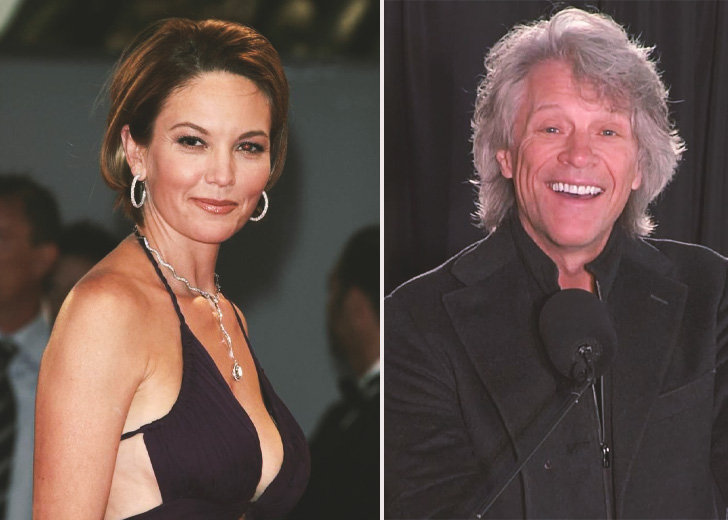 American actress Diane Lane has been in the industry for more than four decades now. 
The New York City native was only 14 years old when she landed her first film in A Little Romance before winning the title of "Best Young Actress in a Major Motion Picture" for her 1981 movie Touched by Love.
Besides her undeniable acting skills, she made the headlines for dating the Grammy-winning musician Jon Bon Jovi when she was only 20 years old. 
Long before she married Christopher Lambert and Josh Brolin, she was known as the hard-partying girlfriend of Bon Jovi in 1985.
Here's everything you need to know about Diane Lane's relationship with her boyfriend at the time, Bon Jovi.
Relationship Timeline of Diane Lane and Jon Bon Jovi
The bona fide movie star and Oscar nominee recalls her relationship with the rockstar as a wonderful one, calling it something that "every girl should experience when she's that young," according to her conversation with Watch What Happens Live host Andy Cohen.
"Going out with somebody for five months is long when you're 20," she said. 
She recollected the times when her boyfriend would go on tours with his boys and remain out of touch with her for a long time, but they would still get back strong as if nothing had happened. 
The couple was first seen dating in 1985 when Bon Jovi had made their debut in the industry a year ago.
Although none of them have disclosed how and where the pair exactly met, the sources deduce that they met through a mutual friend's connection.
Why Bon Jovi and Diane Lane Split
The pair broke off after less than five months of dating in the same year.
Although it has been more than three decades since the couple's split, it's undeniable that people are still curious about their reason to separate. 
Bon Jovi's former tour manager, Rick Bozzette, revealed in his memoir, Sex, Drugs and Bon Jovi, that their split could be the direct consequence of Lane's relationship with the band's lead guitarist, Richie Sambora.
"The very thing that made Jon feel so passionate toward Diane Lane in the first place ended up being the reason for their sudden, unceremonious breakup," wrote Bozzett in his memoir. 
He went on to describe Lane as "young and wild" and someone who loved to party.
Bon Jovi caught her partying with his bandmate, which started a big dispute among the love birds. "That wasn't a good day for Jon's relationship with Diane, to say nothing of Jon-Richie relations."
After his split with the Oscar-nominee, Bon Jovi returned to his high school sweetheart Dorothea Hurley and exchanged vows with her in 1989.
The couple is still together after three decades with four children.