Eden Brolin Wiki: Engaged To Actor Boyfriend - Famous Dad Proudest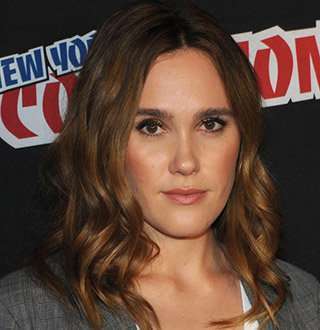 Josh Brolin, the father of Beyond actress Eden Brolin, is one proud dad!
On 30 August 2018, Eden's dad, Josh took to the social media site Instagram to announce the engagement between her and her actor boyfriend, Cameron Crosby by posting the picture of the newly engaged couple kissing by the lakeside.
Discover:- Charlie McDermott Married Or Casually Dating? He Just Can't Be Single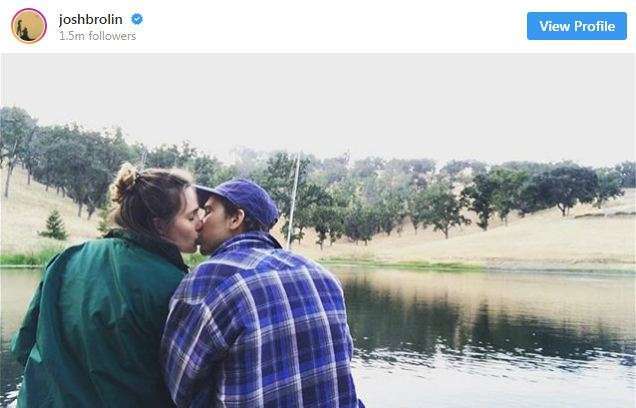 Engaged-To-Be-Married:- Josh announces the engagement between Eden and her boyfriend, Cameron via Twitter on 30 August 2018 (Photo:- Josh Brolin's Instagram) 
In the post that was accompanied by a lengthy caption, Josh goes on a great length to describe how he felt when his daughter's fiance, Cameron asked his daughter's hand for marriage. He described the momentous occasion with the words:
This was that moment and images of my little girl raced behind my eyes in rapid succession: her being born, catching her cutting her own hair in the barn in Prescott, walking to school in Templeton, her graduation speech, when she dyed her hair red, when Cody saved her life, fishing on the half day boat when she was telling all the big dudes to just throw up and that they would then feel better.
Eden's father, Josh - who has an estimated net worth of $35 million - professed to have a strong feeling towards her boyfriend turned fiance. He ended his post by congratulating them and expressing a sense of pride and relief in their union.
You Don't Want To Miss:- Amanda Cerny Has Boyfriend Now? Hottest YouTuber's Dating Status & Family Details
According to various wiki sites, her fiance, Cameron has acting credits on movies such as To All The Boys I've Loved Before (2018), Dark Cove (2016) and The Tree Inside (2015).
People who follow Eden and Cameron on Instagram will tell you that Josh is late to the party. Three hours prior to her father post, the Beyond actress had put up an Instagram post, flaunting a green rock on her ring finger.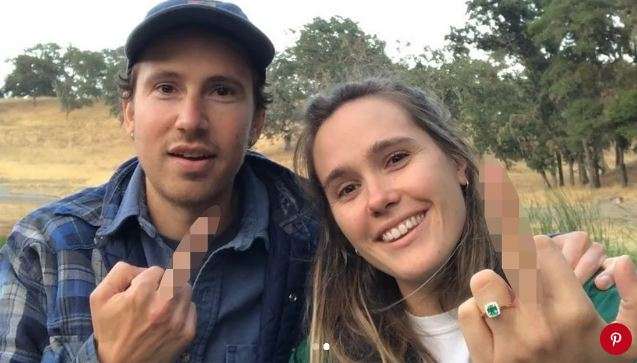 The Wrong Finger, Guys!:- Eden and her boyfriend, Cameron pioneer a new engagement announcement method as they pose for a snap which was uploaded on 30 August 2018 (Photo:- dailmail.co.uk)
She had captioned her engagement pictures with a love poem by Rumi.
You May Like:- Joanna Krupa & Douglas Nunes Poland Wedding! Husband & Wife's First Selfie
Eden, who stands 5 foot 8 inches (1.73m) in height, had begun dating her then-boyfriend, Cameron in August of 2017. Celebrating the one year anniversary of togetherness, Cameron posted a sunset snap of Eden on 5 August 2018 with the heartfelt caption that read:
This has by far been the best year of my life. Not only have I gained a best friend but also the best partner to adventure through life with.
Meanwhile, her parents - father and step-mother, Kathryn Boyd - are expecting their first child soon. As for her mother, according to various wiki sites, she's the daughter of Hollywood actress, Alice Adair.