David Eason Says He Is Bringing Back Son Kaden's Custody to Court — What Happened between Him and Ex Olivia Leedham?
David Eason is headed back to court for his son, Kaden.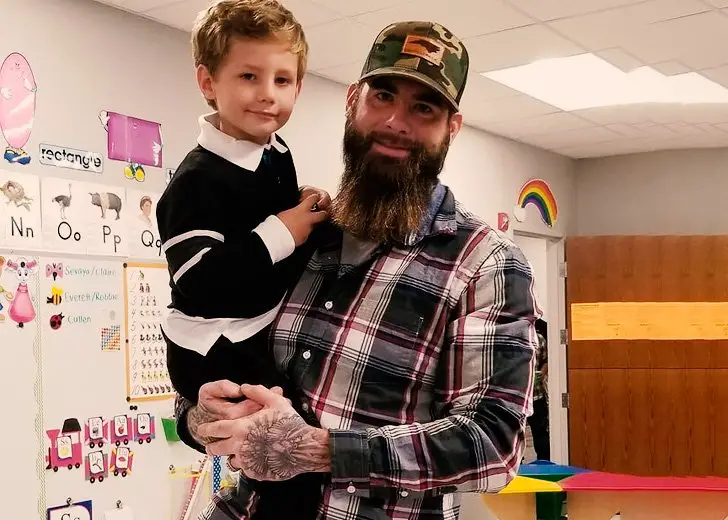 David Eason surprised his followers when he recently posted a photo of his son, Kaden David Eason, on Instagram. Most of his followers were startled at seeing his little boy on his social media page. "Wait ... I'm confused. There's another boy?" one fan asked.
Another of his followers asked if the little boy was doing okay. In response to the fan's comment, Eason wrote, "his mother was a very abusive alcoholic so I am always worried for his safety."
If you didn't know, Eason shares Kaden with his ex, Olivia Leedham.
"Do you get to contact him? Are you attempting to again?" another fan asked. In response, Eason went on to reveal his unsuccessful attempts to contact his son. He added that he would bring Kaden's custody back to the court now that the lawsuit was dropped.
Eason Accuses His Wife
Eason has had a long history of accusing his spouses of having problems with booze. Days before calling out Leedham, he accused his reality star wife, Jenelle Evans, of being "an alcoholic."
In response to his claims, Evans defended her drinking habits in a TikTok video. She said,
I'm 29 years old and I can drink. If I want to switch to wine from beer, I'm gonna switch. Because I don't have an alcohol problem. That's why I don't care. So for you to constantly bring [my drinking] up, I don't know your point. and I don't really give two [expletive].
In an interview in 2020, she declined all the claims of her having a problem with alcohol and stated that she only has "one or two beers a week or something."
The former Teen Mom star recently posted a TikTok of her enjoying a canned alcoholic drink to which she quoted, "a lil swamp sauce never hurt nobody!"
 
Back in 2019, the couple had raised controversy when Eason was reported to have killed Evans' 11-pound French bulldog, Nugget.  
It was claimed that Eason beat little Nugget before shooting him at close range with a shotgun. However, they later confessed to fabricating the story in order to "rebuild [Evan's] reputation and sell cosmetics."
History of Kaden's Custody
Kaden's custody battle dates back to 2014, when Eason and Leedham's relationship went downhill. She claimed sole custody of Kaden after alleging that Eason committed acts of domestic violence against her.
Eason was proven guilty of pushing Leedham when she was eight months pregnant and leaving her in the middle of the road at night when she was seven months pregnant.
It wasn't long before he was ordered to refrain from having any contact with her and his son, Kaden. In March 2016, Eason was arrested for approaching Kaden in a grocery store, violating the restraining order.
"[Eason] is exhibiting erratic and concerning behavior," Leedham claimed in the paperwork filed at the time. However, a month later, Leedham finally agreed to comply with the custody order in place and allow Kaden to see his dad.
Another Court Battle
The physical visitation allowance with Kaden, however, reached an end when Eason was accused of physical abuse by Evans in October 2018. However, the Teen Mom 2 star later dismissed the incident as "a huge misunderstanding."
As a result, Leedham appeared back in court and had Eason barred from his son once again.
Eason has refrained from physical visitation ever since, but his recent post about his son has once again caught the attention of his followers.
Leedham has remained silent about his latest post. In addition, his allegations of her being an alcoholic have raised serious questions as to what happens next.