David Dobrik and Jeff Wittek Accident Case Heading to Court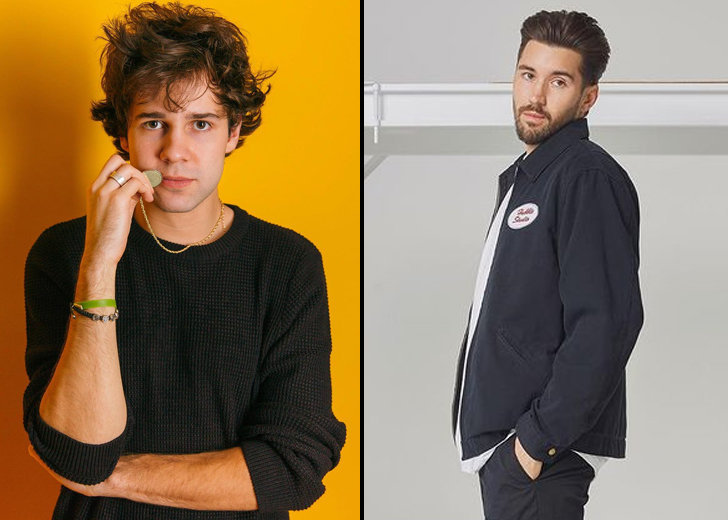 David Dobrik and Jeff Wittek were once best friends. Wittek was a part of Dobrik's Vlog Squad, and they often made content together. 
But now, their friendship has taken a dark turn. It started with a life-threatening accident, and now, it might turn into a legal battle in court. 
It seems like the bad blood will go on for a while, with a baseless apology and accusatory podcasts. Here is everything that went down between the two frenemies. 
Jeff Wittek's Accident
It all started in June 2020 when Dobrik and Wittek were making content for Dobrik's YouTube channel. Unfortunately, Wittek had an accident that almost cost him his life while doing so. 
But initially, he said nothing about it with his fans and follower. Then, almost a year later, in April 2021, he released a 5-par docu-series named Don't Try This At Home, going into details about his accident. 

Jeff Wittek after his accident caused by David Dobrik. (Source: Instagram)
Dobrik wanted to do something exciting for his fans, so he initially planned on pulling his friends on wakeboard across a lake in Utah. But it soon changed into something dangerous. 
Dobrik swung his friends from heavy machinery with the help of a rope. He did not have a license to use the machinery, but it did not stop him from handling the controls.
Things went bad when he was swinging Wittek, and the latter fell and hit his head hard. This severely damaged his body, head, and his eye injuries almost made him blind. 
Wittek said he did not blame Dobrik for his actions in his docu-series. He also confessed he would not be suing Dobrik and would forgive him. 
Dobrik, guilty of his actions, promised he would pay Wittek's medical bills. He also apologized to his friend, and everything was good between them. 

David Dobrik posing for a photo in Paris. (Source: Instagram)
The Blame-Game and David Dobrik's Apology 
Everything was wonderful between Dobrik and Wittek in 2021. But since 2022, Wittek has been blaming his friend for ruining his life. 
While Wittek has every right to do so, fans were confused. This was because Wittek had admitted previously that he did not blame Dobrik for the accident. 
But the tables have turned now, and Wittek has made several comments online against Dobrik. He first accused Dobrik of not reaching out to him when he was going to his surgeries. 
Then, he called Dobrik a "fake friend" and revealed that his medical bills were not paid. Moreover, to solidify that he had bad blood with Dobrik, Wittek unfollowed him on Instagram. 
Moreover, Wittek had hinted he wanted to sue Dobrik and take him to court. Dobrik, on the other hand, has been feeling guilty for his actions.
He dubbed Wittek's injuries as "the worst thing that's ever happened," and if he could, he would do anything to change it. In a March 8, 2022 episode of Views, Dobrik clarified it was just an accident and nothing else. 
He also gave an apology to his friend and claimed that he wished it was him who had had that accident. Alongside his apology, Dobrik revealed that the dangerous stunt was Wittek's idea, not his. 
Dobrik said something in an interview that he had promised Wittek to keep it to himself. But, unfortunately, he broke that promise, and now, Wittek is mad at him because of that. 
Jeff Wittek to Take David Dobrik to Court 
Wittek uploaded his response video on March 9, 2022, soon after Dobrik's apology. He called him and Jason Nash "liars" and members of Vlog Squad "pawns."
Dobrik allegedly was "making a lot of statements here that are very untrue, that are so easy to disprove" in his apology. 
Wittek claimed he was not going to "beat" Dobrik anymore. Instead, he now wants to make this the "right way, the smart way."
With this, Wittek showed his intention to sue Dobrik and "just let the court decide" it all. However, at the time of writing, Wittek has taken no legal actions against Dobrik. 
Thus, whether Wittek will sue Dobrik and take him to court or talk things out amongst themselves, only time will tell.