The Secret to David Bromstad's Weight Loss and Chiseled Body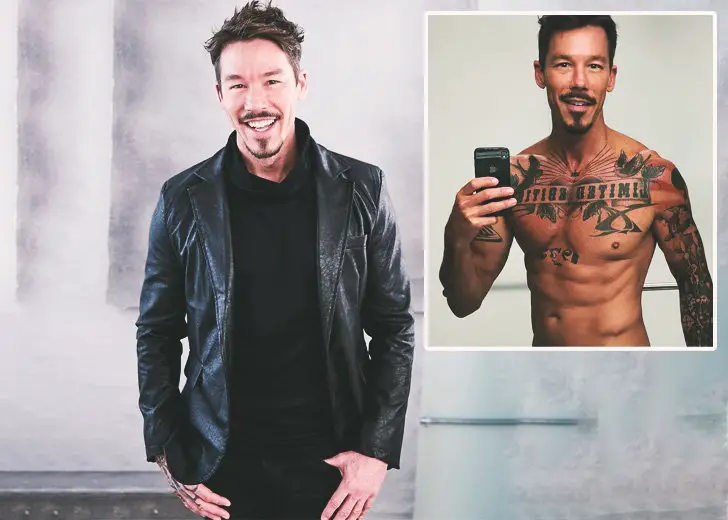 The first season winner of HGTV Design Star, David Bromstad, is known for his unmatched energy and quick-wit. 
The reality tv star was famous for featuring shirtless during his time in the show. During one interview, he called himself an "exhibitionist" as he loved to work hard on building muscles and showing off on the television. 
The network, however, called it a quit, as they wanted him to maintain a professional look in the show. As a result, he was mostly seen in formal outfits after that. 
"The way I took it as, is everyone has an outfit or type of clothing for work," he said. "So I have to wear clothing now for work."
David Bromstad's Tips for Weight Loss
Although the reality star does not prefer showing his bare body on the media nowadays, he still maintains a muscular look. He often shares his fitness journey on social media with his fans.
In 2013, the fashion designer went on his Twitter and wrote, "I'm a dork that is lifting weights in the eve. Did legs yesterday & power cardio today."
This sparked curiosity amongst his fans about his workout routine and the diet he follows for his weight loss. 
During his interview with America's Fittest Guy, he told his fans that their goal should be to maintain a healthy weight instead of setting goals for a short period to reach a certain weight. 
He believes in going for an easier diet to live a healthy lifestyle every day instead of setting some unreachable goal for themselves. 
If he wants to lose some weight, he goes to the gym in the evenings for an hour-long workout session after he comes back from filming the show. 
"The busier I get, the more exercises I do," he revealed.
He expressed his dislike of cardio exercises and said he prefers interval-based weight lifting instead to keep his heart rate up. 
David Bromstad Says It's All in His Genes
Hollywood celebrities are kept under pressure to stay in shape all the time. However, Bromstad said that although that's true for most stars, it is not the same for him. 
He blamed it all upon his genes and strong metabolism for being able to maintain a chiseled body.
"I've always been the exact same way as I am now. I really like to feel good about myself and working out is part of the equation."
He thinks TV has added an extra motivation to stay on top of his fitness game and wants people to look at him as a motivation for a healthy lifestyle. 
David Bromstad on Eating Healthy
It is crucial for someone looking to lose weight to stay away from junk and eat healthy food.
Bromstad explained that his metabolism has slowed down with his age, so he always follows a "clean" diet.
"In my mid-thirties, I am realizing I cannot really eat what I want anymore," said Bromstad.
He sticks to his dietary plan and avoids consuming junk by eating small portions of healthy snacks, like protein bars and fruits, every day.