Jameela Jamil Shows off Jiggly Arms and Talks Body Weight and Mental Health
Know Jameela Jamil's history with weight loss.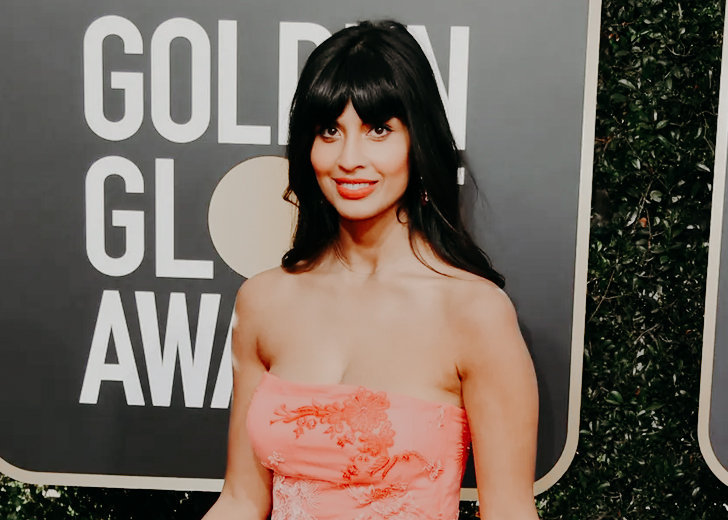 Jameela Jamil is an English actress and radio presenter who began her career when she was 22. She was the main host for T4, UK's leading youth entertainment show on Channel 4, between 2009 to 2012.
Her career took a rise when she was recruited by BBC Radio 1 to host The Official Chart on their radio station in 2013. She made history as the first solo female presenter of the BBC Radio 1 chart show.
She began her acting career in 2016, portraying Tahani Al-Jamil in NBC's, The Good Place alongside Ted Danson and Kristen Bell. She has since worked as a voice artist in several projects like Mira, Royal Detective, and DuckTales.
Apart from having a successful career as an actor and a host, she is also a social activist. Jamil has been a resonating voice advocating body positivity and mental health with her history of eating disorders and weight fluctuation. 
Jameela Jamil's Weight Loss Journey
Jamil recently took to her Instagram to show off her arms while promoting body positivity. With a video showing off her jiggling her arms, she explained chubby arms are normal and should make no one conscious about their body, stopping them from wearing what they like. 
Encouraging #softgirlsummer in a lengthy caption, the actress admits to having those healthy fats her whole life, even after long sessions in the gym. The actress further urges people to celebrate and love their bodies by investing money and time in their mental health instead of diet culture. 
The post she made comes from a personal experience as Jamil has had her struggles with weight loss.
Jamil's insecurities started from her school days when she was publicly weighed and found to be the heaviest in her class. The incident took a toll on her mental health. Her parents also added to it by putting her on a crash diet to tackle her weight.
Her insecurities only increased as she got older. During her teenage years, the actress was consumed by her obsession with looking perfect. Her fixation led to dangerous weight loss, bedsores, a thinning heart, and thyroid problems. 
The actress also suffered from eating disorders and believes they developed because of societal pressure, including magazine articles selling weight loss products.
Diet culture was on an aggressive rampage, using fat-shaming, Photoshop and erasure of all curves to pressure us into buying dodgy quick-fix slimming products.
She revealed her battle with her body consumed her happiness for nearly 21 years until 2018. The actress would weigh herself every day, and the number she saw on the scale would dictate her mood for the rest of the day.
However, the actress seems to be in a good place now and is an activist for promoting good health. 
Jameela Jamil Advocates Body Positivity
Jamil is a strong advocate for body positivity and mental wellbeing. She doesn't shy away from calling out people, from her fans to celebrities, when they promote toxic body positivity. 
Especially when it comes to the Kardashian-Jenner clan, the actress always voices out her opinion. She blames them for promoting 'fat phobia' and setting an unrealistic standard of beauty.
It's not that she is against their surgeries or cosmetic procedures; rather, she wishes they would be more transparent about it. 
She has called out Khloé Kardashian numerous times. Back in January 2020, Kardashian had promoted Flat Tummy Co.'s shakes which she claimed helped reduce weights.
Jamil did not hold back and pointed out that Kardashian was promoting eating disorder culture. 
This is not the only time Kardashian promoted those shakes. She had encouraged her fans to use the product in 2019 as well. Jamil had slammed her for promoting a non-FDA-approved product.
There are various other instances where the actress has called Kardashian out, most recently being related to her unedited bikini photo that was leaked, and Kardashian did everything to remove the image from the internet. 
The actress has also created an Instagram page, I WEIGH, solely dedicated to promoting mental health. She has expanded her page to hosting her podcast titled I Weigh with Jameela Jamil.
In her podcast, she interviews leaders, performers, activists, influencers, and her friends about their own experiences and stories with their mental health.