Meet Dr Sands, Kardashians and Jenners' One-Stop Source to Veneers And Dentistry Needs
Dr. Kevin Sands, a cosmetic dentist, is the go-to doctor for the Kardashian-Jenner clan for their dental needs.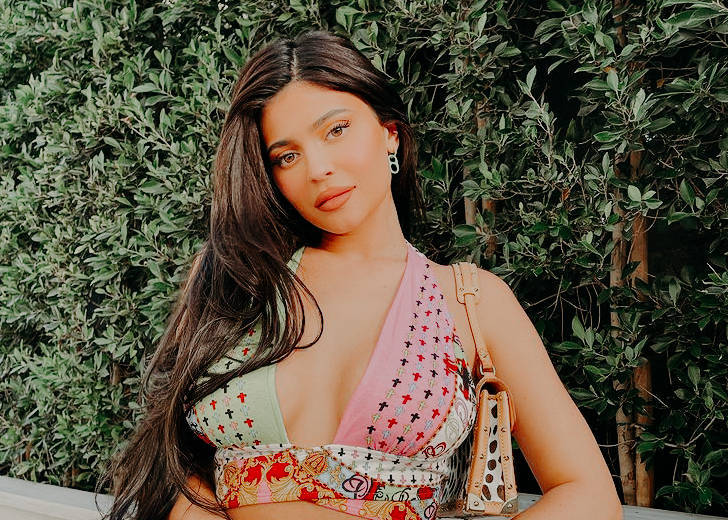 The Kardashian-Jenner sisters have beautiful smiles, and the secret to that is their well-done teeth. The sisters might be feuding with each other over many issues, but they go to Dr. Kevin B. Sands for all their dental requirements.  
They Have a History
Dr. Sands is a cosmetic dentist who has been working professionally for over fifteen years. With offices in Beverly Hills and Dubai, Dr. Sands' expertise lies in creating porcelain veneers and other advanced treatments. 
The doctor custom-tailors his treatment according to his patients' needs and wants — no wonder he has them coming back! As per his website, his commitment to providing personalized treatment to his clients has made him one of the most popular dentists among celebrities. 
The prominent dentist has an impressive client list comprising celebrities such as Charlie Sheen, Robert Downey Jr., Justin and Hailey Bieber, Kid Cudi, Iggy Azalea, Lizzo, Paris Hilton, Tom Felton, among others. 
The Kardashian-Jenner clan — Kourtney, Kim and Khloe Kardashian, and Kendall and Kylie Jenner — are among Dr. Sands' top clients. 
The Keeping Up With the Kardashians stars have been going to Dr. Sands since 2015. The celebrity dentist loves posting pictures of the sisters on his Instagram, praising them as his favorite clients, not just for their teeth but, also for their awe-inspiring achievements.
The sisters occasionally post adorable Snapchat videos with him. While Kim and Kourtney claim their teeth are all-natural, the youngest of the bunch, Kylie, reportedly got veneers with the help of Dr. Sands at 18. 
Kim Helped Dr. Sands Launch His First Product
In an interview with E! Online on February 13, 2018, Dr. Sand revealed how Kim helped him launch his first product. 
He credited Kim for inspiring him by asking him to put his product on her app. When he told her he didn't have them, she encouraged him to make one. 
"I was inspired by Kim Kardashian because at the time she had an app, and she asked me to put my product on it, and I said 'Kim, I don't have a product.'" 
Egged on by her, he developed a whitening spray that also acted as a breath freshener. This spray is unique in the way that it doesn't allow the food or drinks to stain the teeth.