Dave Annable and Wife Odette Annable's Complete Relationship Timeline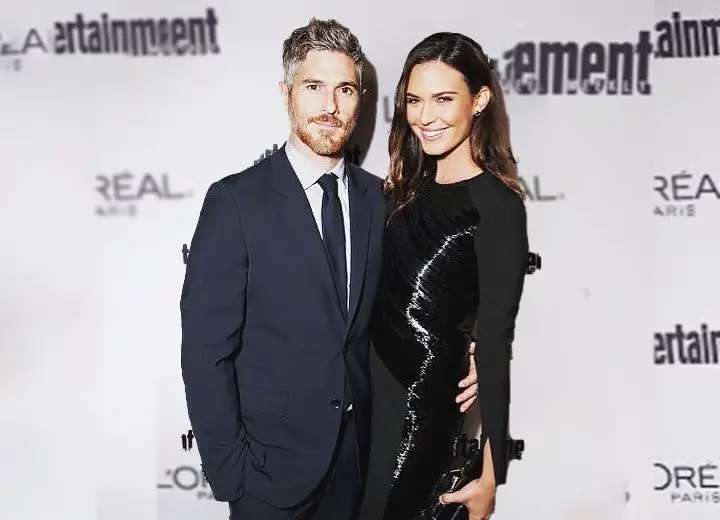 Dave Annable and his wife Odette Annable went through a roller coaster to hold on to their marriage. Dave was 29 when he met 23-year-old Odette in 2008. They dated for two years before tying the knot. 
Many thought the marriage would be the happily ever after for them. After all, they were both successful actors and swooned over each other.
But fate had challenges set up for them; they weathered miscarriages and nearly got divorced.
Dave Annable and Odette Annable's Wedding
Dave and his wife started dating in 2008. Dave popped the question on Valentine's day of 2010, at their 'fell in love' location: Santa Barbara, California. He made an elaborate plan to surprise her with their parents at the dinner table. 
"We went to the [hotel] restaurant…and our parents were there waiting. It was pretty rad! She was very surprised," he confessed to US Weekly, while Odette added they would have a big wedding and kids sooner than later. 

Dave and his wife Odette on their wedding day. (Photo: Odette Annable/Instagram)
They exchanged vows on October 10, 2010, in front of 215 friends and family members at Ojai, California.
Odette wore a Monique Lhuillier-designed gown, and Dave, with his groomsmen, was in a DKNY suit. She walked down the aisle while The Beatles's 'All You Need Is Love' played in the background.
Dave Annable and Wife's First Baby
Dave and Odette welcomed their first baby, daughter Charlie Mae, on September 7, 2015.
In 2019, Odette told US Weekly Charlie was a blessing to their family, and that learning to become parents was a special element of their marriage.
To keep up with their romantic spark, the couple frequently took up their parent's offer to help and have a date night any chance they got.
"It's important and we're very lucky to have family and wonderful in-laws that are close and just want to spend time with her, so we took them up on that," she said, adding that they enjoyed having their night alone as partners than parents. 
Odette Annable's Miscarriage
After giving birth to Charlie, Dave and Odette tried for a second baby.
Odette revealed on a 2021 Instagram post that she had two heartbreaking miscarriages in the late 2010s and again in 2020. She claimed shared the information to remain authentic and focus on the positive side to feel better. 

Dave kissing his wife's belly before her miscarriage. (Photo: Odette Annable/Instagram)
"I miss feeling this sweet baby grow but I also know that it was a gift carrying our baby and a privilege for even the short time we spent together," she captioned and talked about sharing her news at the time she was healing. 
Dave Annable and Odette Annable's Separation
In October 2019, Dave and his wife Odette confirmed they were separating. After nine years of marriage, they said they made the mutual decision with heavy hearts and chose to co-parent their daughter. 
Then, in January of 2020, Odette disclosed on her social media that she was coming to terms with their split but still found it tough to grasp the situation.
"I am incredibly grateful for the last ten years. They were the best of times and the worst of times. I'm here for you. I get it. Baby steps. Time will heal. But also...#whatintheactualfuck," she shared her sorrows. 
Dave Reconciled with Wife 
On August 4, 2020, the couple officially reconciled. Odette posted a picture kissing Dave and captioned, "2020. It ain't all bad news. #TheAnnables," on her Instagram.
The news was confirmed when they celebrated their tenth anniversary in October, claiming happiness for their journey and a new chapter for their home. 
They revived the spirit of love on their 11th anniversary in 2021. Odette confessed on her Instagram that they celebrated the day at the airport with mozzarella sticks and wine. Also, adding it was her favorite anniversary. 
Dave and Wife Expecting Second Baby
Soon after the reconciliation, Dave and Odette announced they were expecting their second baby.
On May 9, 2022, Dave posted a video where they revealed the baby news to Charlie. He said it was a beautiful way to celebrate Mother's Day with Odette, and that Charlie was excited for her new sibling. 
Meanwhile, Odette also took to Instagram to share the happy news with her followers. She touched on her infertility struggle and the worries she went through to conceive. She disclosed it was hard to hold on to the silver lining and empathized with women who had fertility issues. 
"We've been through multiple losses, failed IUI, a failed IVF, and then- what felt like a miracle happened. All of this to say, anyone out there struggling with infertility, I SEE you, and I'm with you," Odette penned.