DaniLeigh's Mother, Sister and Brother Speak Out amid Drama with DaBaby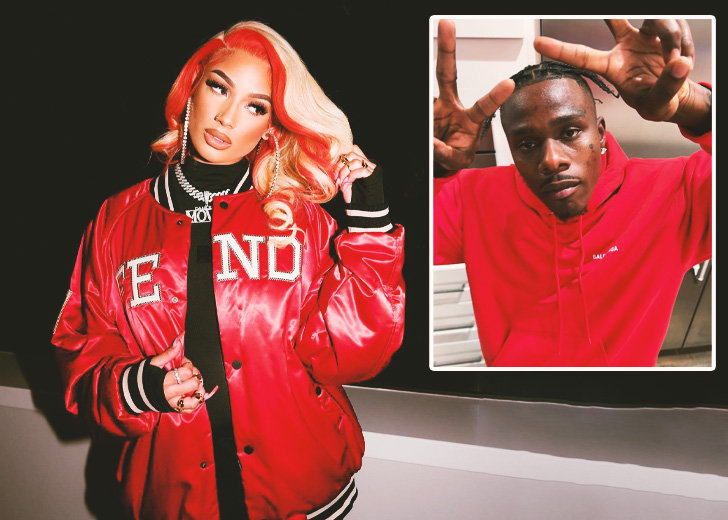 DaniLeigh and DaBaby's relationship has taken a dramatic turn since the pair displayed a heated argument through Instagram Live on November 14, 2021. 
At first, DaBaby accused his baby mama of not leaving him, and DaniLeigh shared her side of the story, alleging that the young rapper forced her to get out of his house suddenly.
She mentioned they had been living together since the birth of their daughter and stressed that DaBaby didn't care for their baby girl. While the online confession showcased one part of the story, there was more to the equation.
DaniLeigh was charged with two counts of simple assault after DaBaby called the cops for domestic abuse. And although DaBaby didn't mention the ordeal in his live videos, he had said he hosted live sessions for his safety and reputation.
Despite the legal intervention, DaBaby didn't stop dropping bombshells through his socials. Through his Instagram stories, he insisted he was never in a relationship with his baby mama. He even referred to her as his "side chick." 
In the wake of the shocking statement, DaniLeigh took to Instagram to claim that she was in an on-and-off relationship with the rapper, extending from 2019 to 2021. The 'Cravin' songstress claimed they had first broken up when she became pregnant with their daughter. 
After that, DaBaby revealed their kid's face through his stories and implied he was focused on raising her despite the drama. He called out DaniLeigh's family, asking them to stay out of the situation. In addition, he accused them of disowning his daughter for being half Black. 
This time, DaniLeigh mentioned she was sad with DaBaby's antics, but she didn't have to respond much, for her family came forward to support her. 
DaniLeigh's Mother and Sister Respond to the Drama
DaniLeigh's mother, Vicky Curiel, took to Instagram stories to confirm that DaniLeigh and the three-year-old had left DaBaby's house and were safe from the "toxic" situation. 
She thanked all her fans and followers, who reached out to her with DMs and phone calls. She prayed the ordeal would end peacefully and quickly as possible. 
While she didn't weigh down on the drama, DaniLeigh's sister Brianna Leah confronted the DaBaby's allegations of her family disowning the child.
"You can never say we "disowned" the baby. I've loved her since the day we found out she was pregnant," she wrote in an Instagram story.
Leah added she helped in the baby shower and supported Dani mentally when DaBaby was absent from her life. She even expressed she felt terrible for the kid because the child would know how her father humiliated her mother in the future. 
"I would never wish this situation on anyone," she wrote at the end of her lengthy write-up.
DaniLeigh's Brother Challenges DaBaby 
Like his family members, DaniLeigh's brother Brandon Bills also spoke on the matter through his Instagram story. He claimed he said nothing prior because he wanted his sister and niece to be safe. 
As they were in a safe place now, Bills openly stated that he never liked DaBaby. He asserted that the rapper not only disrespected his sister but their whole family. 
In the same video, Bills challenged DaBaby in a one-on-one fight. He suggested they should stream the duel so that people would see DaBaby getting punished. 
While DaBaby didn't directly respond to Bills, he commented with a hugging face emoji in the same clip shared by The Shade Room.