Where Did DaBaby Go to High School? Get to Know about His Childhood
DaBaby is one of the most popular rappers today but as a kid, he was always different.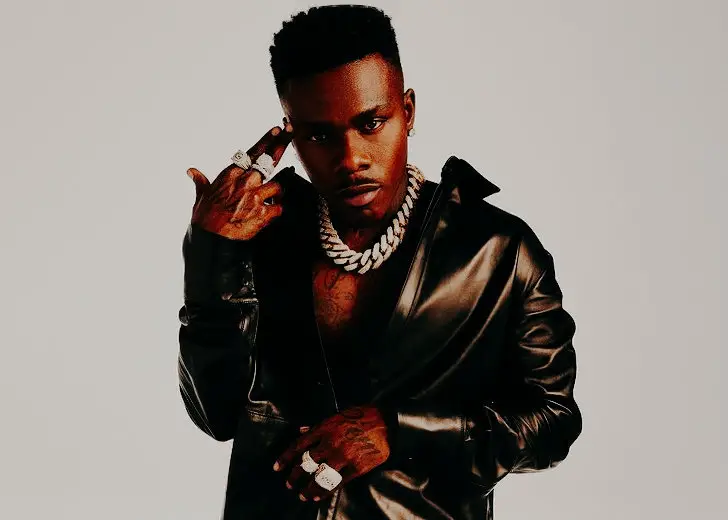 DaBaby born as Jonathan Lyndale Kirk rose to fame when his 2019 debut studio album, 'Baby on Baby,' peaked at number 7 on Billboard 200. The rapper used that as a runway to go even further in rap and released successful studio albums. 
DaBaby's second and third studio album peaked at number one and was named Complex's Best Rapper Alive for 2019. At the end of 2019, he had more total entries on the Billboard Hot 100 chart than any other artist in the world.
He became the go-to rapper for guest features and worked with artists and musicians like Megan Thee Stallion, Camila Cabello, and Post Malone. DaBaby was rising at an accelerated pace but at the same time was criticized for his pomposity. 
But the rapper wasn't always like this and maintained that he was different as a kid and had to learn to accept who he was. 
DaBaby's Childhood
DaBaby was the youngest child whose mother worked for a finance company and father served in the military, stationed in Afghanistan. In an interview with Rolling Stone, DaBaby shared that as a kid, he was well behaved.
He was energetic and outgoing and the life of the party, but always had aspirations of wealth. As a kid, he would walk around with a huge stack of one-dollar bills that his mother would give him when his father sent money. 
He remembers being put off at the salaries offered in different careers from a list handed out in elementary school. 
I was like; I don't want to be none of that. But I'm not going to be no one.
Where Did Dababy Go to High School
He went onto graduate from Vance High School in 2010, where he reportedly played Rugby for his high school team and spent the next two years at the University of North Carolina at Greensboro, a predominantly white school. He did not complete his studies, saying he only went to college for his parents' sake.
On Embracing Individuality 
His college days made DaBaby realize that honoring his talent and moulding his own lane was the only pathway to success, and dropping out to pursue music proved to be the right move for him. Shortly thereafter, DaBaby threw himself into making music. 
He went to make songs with other people and quickly realized he was better than most of them. Eventually, he learned how to record and worked longer and harder than people who had nine-to-five jobs and invested every single dollar into his career. 
Now at the top of his stardom, DaBaby believes that staying true to oneself and working hard ultimately leads to success.