DaBaby's Gay Rumors Don't Represent His Reality
DaBaby is prone to making misleading statements.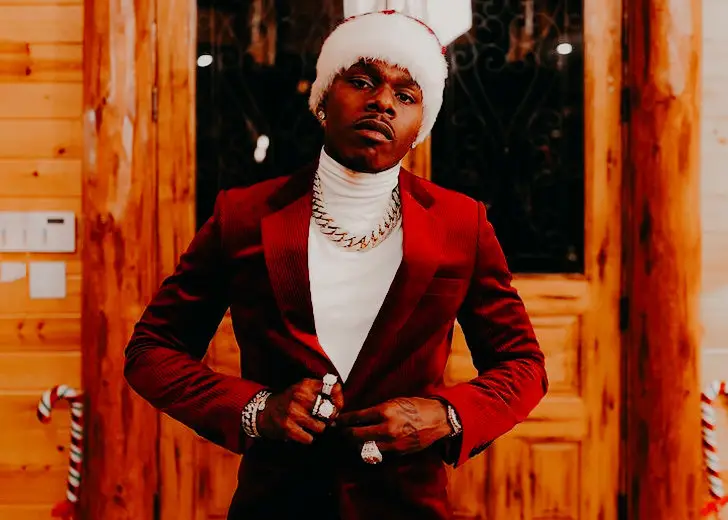 Rappers are known to make statements, some through their larger-than-life jewelry and others through their verses and punchlines that become iconic statements in rap history. 
For example, no one expected Charlotte native rapper DaBaby to appear at the 2017 SXSW Festival in Austin, Texas, wearing nothing but a diaper and a fresh pair of Jordans, demanding that people pay attention to him.
He was seen sipping from a Styrofoam cup and reciting his name "DaBaby, DaBaby, DaBaby, DaBaby."
Now, DaBaby has been catching attention with songs charting on the Billboard Hot 100, earning him coveted co-signs from Drake and Jay-Z. But apart from his success, the rapper somehow always ends up embroiled in controversies. 
He recently set the record straight and denied taking a shot at 17-year-old YouTuber JoJo Siwa on a recent track.
He also released a gay version of 'Rockstar' in which the original track won top rap song at Sunday's 2021 Billboard Music Awards. 
So is DaBaby gay? The lyrics confused fans into thinking the rapper is gay, but he is not. His past relationships with famous female celebrities prove these rumors are to be taken with a grain of salt.
His Recent Breakup
In February, DaniLeigh took to Instagram stories to announce that she was no longer in a relationship.
She and the 'Masterpiece' rapper first met while working together on DaBaby's music video for 'Bop.' The singer was co-choreographing the video. 
Not too long after this, DaBaby returned the favor and was featured on DaniLeigh's single, 'Levi High.' The supposed couple never really confirmed their relationship, but DaBaby's ex-girlfriend and baby mother, Meme, chimed in.
She exposed the truth via social media by uploading their private conversations in a series of now-deleted screenshots. 
It was revealed that they were indeed involved with each other. Fans were angry and called the singer a home-wrecker.
A few months after the social media blow-up, she posted a photo with DaBaby, confirming their relationship. 
After that, the star would often retweet pictures of them, post snapshots on her Instagram. But almost a year later, the couple reportedly split. 
His Baby Mama
DaBaby has been on and off with Meme for as long as he's been around. She has taken him back frequently, even after some of his rumored and short-lived relationships.
Although he and MeMe were never married, they have kids together. 
The rapper has a stepson with MeMe, who was born from her previous relationship. DaBaby has been around for most of his stepson's life and became a father figure to the boy.
In 2017, DaBaby welcomed his first biological child, a daughter, with Meme. 
Over the past few years, he's shared casual pictures of her, but the parents prefer to keep both their children out of the spotlight. Both children are a complete mystery to the public; even their name has not been revealed.
That said, fans believe DaBaby will still be together with Meme. After all, she is the mother of his children, and he has always publicly expressed how much he loves her.