Dana White Explains Why He Took Joe Rogan COVID Recovery Method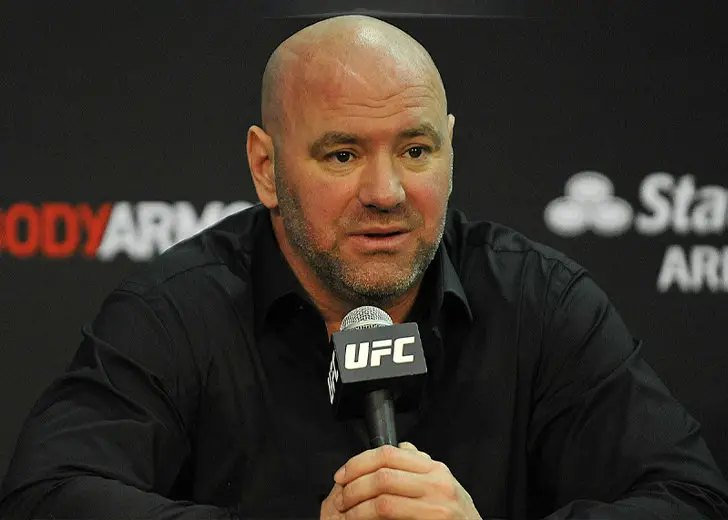 On December 2, UFC president Dana White announced he was officially COVID-19 free and planned to return to work two days later as per doctor's orders.
The announcement came five days after he was tested positive for COVID.
"I feel incredible! Today is day 5 since testing positive for COVID, and I tested negative for COVID. Thank you, Dr. Joe Rogan!" he said. 
White had caught the virus after a Thanksgiving day family gathering and immediately consulted Joe Rogan from The Joe Rogan Experience podcast for his treatment.
He received Monoclonal antibodies, took a dose of Ivermectin, and underwent three intravenous therapies — two NAD drips and one vitamin drip, all at Rogan's recommendation.
The treatment was also used on his wife, daughter, and 80-year-old mother-in-law.
The UFC president seemed to have a lot of trust in Rogan, saying, 
Joe Rogan is a brilliant guy, and he talks to the most brilliant people out there. He studies, he does his homework on all this stuff. It's a fact that this works.
He added that his smell and taste had returned one day after starting the treatment.
Joe Rogan's Controversial Covid Treatment
On September 2, Rogan revealed to his 13.6 million followers in a video on Instagram that he had to reschedule an upcoming tour date as he had tested positive for COVID.
The popular podcaster shared that he got back from the road feeling exhausted and had a headache. He slept separately from his family just to be safe, and throughout the night, he had fevers and sweats.
That's when he knew he had COVID. So the next day, he got tested, and he was right.
Immediately, the host started doing everything possible for his treatment and even revealed his treatment plan.
He used all kinds of medicines like Monoclonal antibodies, Z-pack, prednisone, and Ivermectin. 
But it was the use of Ivermectin that caused controversy. Ivermectin is a deworming medicine that is used on animals.
The FDA warned the public that it was an ineffective and unsafe treatment for Covid, though used in humans for other ailments.
Despite his recovery, many were not impressed with his treatment plan. 
Joe Rogan Reacts to CNN
During CNN's Don Lemon Tonight podcast segment with Dr. Jonathan Reiner, Rogan was criticized for promoting the "folk remedies and internet-prescribed drugs," which he noted was dangerous.
"He's not helping matters when he promotes this sort of nonsense therapeutic mix," said Reiner. 
Rogan did not take the jab lightly and took to his podcast to clarify the matter and joked if he should sue CNN. 
During that episode, he was joined by comedian Tom Segura. Rogan clarified that he got the Ivermectin from a doctor who won the noble prize in 2015 for its use on human beings.
"CNN is saying I'm taking horse dewormer. They must know that's a lie," he said. 
Segura then chimed in, saying lots of people said that, but Rogan explained that it was okay for others, but not CNN to say that.