'I Am Not an Anti-vax Person' — Joe Rogan Clarifies His Controversial Remarks On COVID-19 Vaccines
Rogan has attempted to explain recent statements he made implying that young people should not get COVID-19 vaccines.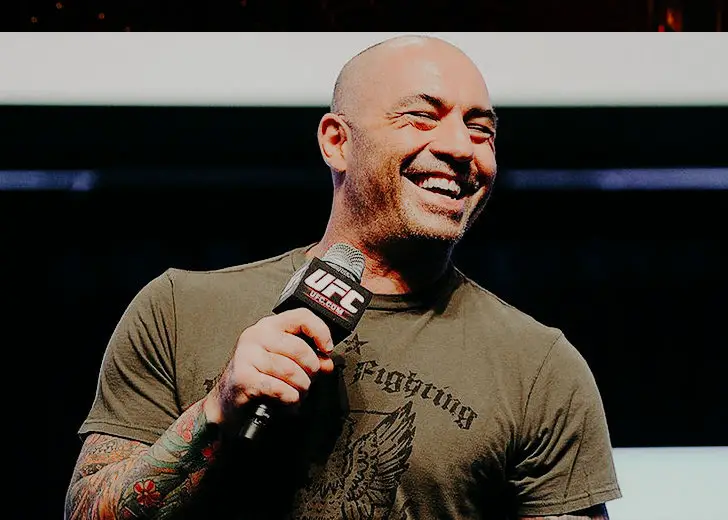 Joe Rogan attempted to explain recent statements he made, implying that young people should not get COVID-19 vaccines, which sparked outrage and drew criticism from people and health experts. 
Rogan Addresses His Controversial Anti-Vaccine Remarks
On Thursday's episode of his podcast, The Joe Rogan Experience, a preview of which was uploaded on YouTube, Rogan discussed how the White House's medical chief, Dr. Anthony Fauci, disagreed with his remarks. 
"I'm not an anti-vax person," he said. Rogan mentioned he believes the vaccines are safe and even encourages people to use them. In fact, both of his parents were already vaccinated. 
He further said that he thinks a young and healthy person might not need it and can be given to the needed ones. 
On last week's episode (April 23, 2021) of his podcast, he stated he supports vulnerable individuals getting vaccinated but added, "If you're like 21 years old, and you say to me, 'Should I get vaccinated?' I'll go no."
Rogan's Comments Were Widely Criticized
His remarks drew widespread criticism from the public and health specialists.
On the Today show telecasted on April 28, 2021, Dr. Anthony Fauci, USA's leading infectious disease expert, called Rogan's statements "incorrect."
According to Fauci, to stop the virus from spreading, it's crucial for anyone who can get vaccinated to do so, irrespective of age. 
On Thursday's episode, comedian Andrew Santino, who appeared with Rogan, said that Fauci's point was that the vaccines must be taken so that one doesn't spread the virus to others. 
"That makes more sense," Rogan responded. But according to him, that is a different conversation. 
The podcast host described the media's coverage of his comments as "clickbait," and continued to say that he had hoped to get the Johnson & Johnson vaccine, but it had been put on hold. 
Rogan went on to say that some things he says on his show are made on the spur of the moment.
He also admitted that he often disagrees with what he says. He said that they are not well-thought-out comments and sometimes say things without thinking about it twice. 
"If you say you disagree with me, I probably say I disagree with me too. I disagree with me all the time."
His remarks were also condemned by watchdog group Media Matters.
As per Media Matters, Rogan has often used his podcast to spread conspiracy theories, espouse dangerous COVID-19 disinformation, and target trans people. 
The INGO group also stated COVID-19 can infect young people and infants, and the disease can be fatal.
Not only that, COVID misinformation in his show included misleading claims by Infowars creator and conspiracy theorist Alex Jones.
Jones strangely believed that elites were using the COVID pandemic to "reorganize society" and "end prosperity."
Jones also said that several studies have shown that wearing masks does not prevent people in large groups from contracting the coronavirus.
Since September, Spotify has deleted several episodes of The Joe Rogan Experience, including previous segments with Jones and others with personalities like Gavin McInnes and Milo Yiannopoulos.
According to a tally by Digital Music News earlier this month, the streamer has pulled 42 episodes in total.
However, the episode from April 23, 2021, is still available on the platform.
According to Spotify's charts, Rogan's show is currently the No. 1 podcast in the United States and has regularly ranked among the most-listened-to shows.