Dana White's Unrivalled Sincerity Towards her Employees Amid Pandemic is an Example for All Business Owners
Dana white made sure his employee's weren't hit with the pay-cut blow and gave them a full salary.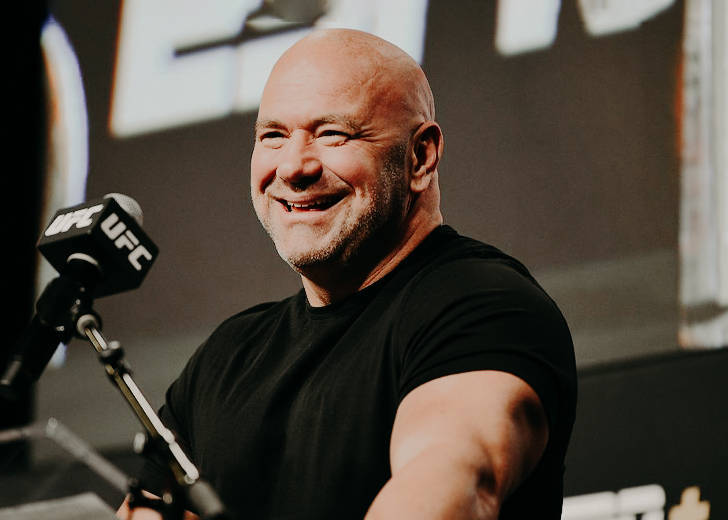 Dana White elevated UFC from a little-known combat sport to the world's largest pay-per-view event provider. While the mixed martial arts promotion company has some of the world's best combat athletes signed as their talent, the success of the company wouldn't be possible without thousands of other employees working under White.
During the pandemic, instead of shutting down like most other businesses, UFC pushed for a contained environment where Covid-free bouts could take place. And in that process, White avoided the situation where businesses had to get rid of their staff or cut their pay in order to stay afloat.
Fight Island
While other businesses were shutting down and laying off employees, White approached the pandemic differently. UFC continued with their events via Fight Island, the series of UFC events held on Yas Island in Abu Dhabi, United Arab Emirates.
When talking to Jalen Rose, White expanded on his thinking at the time.
You have something like this that happens to your business. Ok, so here's what we need to do. We shut down, we get rid of 30% of our staff. We cut all of our executive pay in half. There's no way in hell I'm doing that.
The president of the UFC further added that many of the employees had been with the company since the beginning. As they could continue holding events in the island in Abu Dhabi, UFC didn't have to lay off employees or cut salary.
Fighters Asked For Higher Pay During The Pandemic
During the pandemic, several fighters voiced their desires to get a higher pay. Jon Jones, the light heavyweight champion, wanted a raise to move up the weight division and fight Francis Ngannou at heavyweight.
Ngannou said he wouldn't face Jones for the amount he was receiving. Jorge Masvidal also revealed he was offered less money to face welterweight champion Kamaru Usman than he was paid to fight Nate Diaz.
While White seemed averse to the idea of laying off his employees or cut salaries because of the pandemic, he didn't show any sympathy for the fighters asking for a raise. He commented on the issue at the UFC 250 post-fight interview.
Most of the media in this country is going to get laid off in the next several months, and that's going to be a bigger -- everybody is going to want money.
Dana White's Salary & Net Worth
Having grown UFC into the entertainment juggernaut it is today, White has amassed a sizable wealth. According to Sport Bible, the UFC president has a salary of $20 million and an estimated net worth of $500 million.